Plečnik House
From Culture.si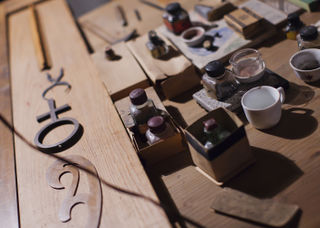 Collection
The core of the collection is exhibited in the cylindrical annex which Plečnik had added to his brother's old house between 1923 and 1925. A few years later he had an entrance hall added to the northern side of the house and a winter garden to the southern side. The authentic interiors are preserved just as Plečnik created them, with his own original design of furniture and a wealth of small objects. A spacious garden completes the Plečnik property on the western side of the building.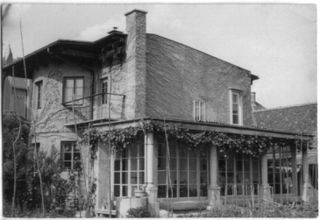 From 2 September 2013 through September 2015 the Plečnik House is being renovated. Next to Plečnik's collection a permanent exhibition focused on his life and work will be on display in the corner building at the Karunova 4, while a study centre is to be arranged in the first floor of the house.
Background
After Plečnik's death in 1957, the large collection of the architect's plans and correspondence was entirely preserved by his nephew Karel Matković. In 1970 the house was sold to the City of Ljubljana together with its contents. Two years later the city municipality established the Architecture Museum of Ljubljana at the building. In 1992 most of the departments were moved to the renovated Fužine Castle, yet the Plečnik Collection remained at the Plečnik House. Since 2010 the site has been managed by Museum and Galleries of Ljubljana.
See also
External links
Gallery