Category:Film
From Culture.si
Subcategories
This category has the following 29 subcategories, out of 29 total.
In our Events Archive you can search for Film from Slovenia Worldwide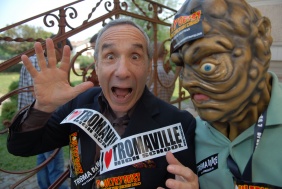 Grossmann Fantastic Film and Wine Festival is a specialised competitive festival which focuses on contemporary genre film production, mostly on the genres of horror and fantasy films. It was launched in 2005 on the 100th anniversary of Slovene cinema and is dedicated to Dr. Karol Grossmann (1864–1929), the pioneer of Slovene cinema as he made the first film shots in 1905.
The Grossmann Festival takes place in different locations in the city of Ljutomer, usually in the last week of July, and it is without question the most unconventional Slovene film festival. Lately its film programme was hosted post festum also in Zagreb, Belgrade, Lyon and Cannes. Upon the invitation by the Slovenian Film Centre the Grossmann Festival frequently presents their activities at the Marché du Film in Cannes.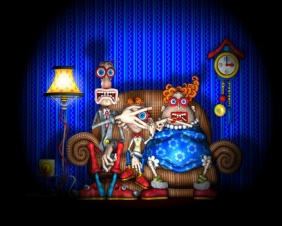 Established in 2006 by Dušan Kastelic, Bugbrain Studio is an independent multimedia and animation studio based in Zagorje. It is well known for its animated short films that won several international awards, but the studio is also working on animation in computer games and in commercials and it is producing comics and illustrations.
Dušan Kastelic works as a freelance graphic designer, illustrator, animator, author of comics and programmer of computer games. His first attempt in 3D computer animation and his first short animation film was Perk, a video spot which was conceived in 2002 in a collaboration with the polka-punk band Orlek.
Pages in category "Film"
The following 162 pages are in this category, out of 162 total.
2

A

B

C

D

E

F

F cont.

G

H

I

K

L

M

M cont.

N

O

P

R

S

T

V

Z
Media in category "Film"
The following 118 files are in this category, out of 118 total.