Category:Film
From Culture.si
Subcategories
This category has the following 29 subcategories, out of 29 total.
In our Events Archive you can search for Film from Slovenia Worldwide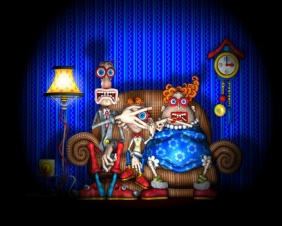 Established in 2006 by Dušan Kastelic, Bugbrain Studio is an independent multimedia and animation studio based in Zagorje. It is well known for its animated short films that won several international awards, but the studio is also working on animation in computer games and in commercials and it is producing comics and illustrations.
Dušan Kastelic works as a freelance graphic designer, illustrator, animator, author of comics and programmer of computer games. His first attempt in 3D computer animation and his first short animation film was Perk, a video spot which was conceived in 2002 in a collaboration with the polka-punk band Orlek.
Following the success of theirs debut features Idle Running (V leru, 1999) and Bread and Milk (Kruh in mleko, 2001) Staragara was established as an independent non-profit cultural organisation in 2003 by filmmakers Janez Burger and Jan Cvitkovič. Although it is primarly focused on film production (its unorthodox films have won numerous international awards), Staragara also produces commercial spots, contemporary dance performances by the choreographer Magdalena Reiter and occasionally organises special dance events and programmes. Staragara also produced a special film project for Maribor, European Capital of Culture 2012 - Man With a Raven [Mož s krokarjem, 2012].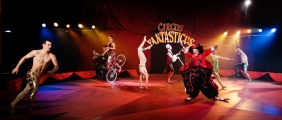 all upcoming events
Current events abroad
9 February to 9 March 2017


The international symposium Comics Connected: Transnational Comics Art and Comics Scenes in the framework of the project comiXconnection featuring comics writers, artists and editors, including Danilo Milošev Wostok, Irena Jukić Pranjić, Aleksandra Sekulić and Bojan Albahari (Stripburger), accompanied by an exhibition as well as screenings of Stripburger in Motion and Wanted, directed by Boris Dolenc and produced by Forum Ljubljana, at Freiburg University Library, Institut für Medienkulturwissenschaft Library, Kommunales Kino in Freiburg, Germany programme
all events
Film web resources
Latest Entries
Pages in category "Film"
The following 161 pages are in this category, out of 161 total.
2

A

B

C

D

E

F

F cont.

G

H

I

K

L

M

N

O

P

R

S

T

V

Z
Media in category "Film"
The following 124 files are in this category, out of 124 total.