Category:Film
From Culture.si
Subcategories
This category has the following 29 subcategories, out of 29 total.
In our Events Archive you can search for Film from Slovenia Worldwide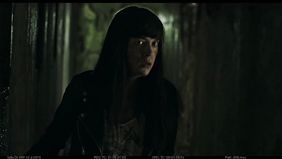 The Blade Production House was established in 2012, with its field of expertise spanning from the production of commercial ads and music videos to short and, as of recently, also feature films. While its commercial projects are fitted to the needs of its clients, its authorial output has a somewhat darker tone.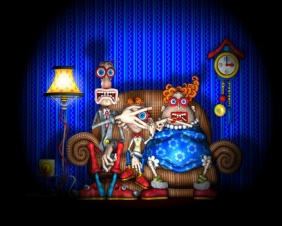 Established in 2006 by Dušan Kastelic, Bugbrain Studio is an independent multimedia and animation studio based in Zagorje. It is well known for its animated short films that won several international awards, but the studio is also working on animation in computer games and in commercials and it is producing comics and illustrations.
Dušan Kastelic works as a freelance graphic designer, illustrator, animator, author of comics and programmer of computer games. His first attempt in 3D computer animation and his first short animation film was Perk, a video spot which was conceived in 2002 in a collaboration with the polka-punk band Orlek.
Current events abroad
21 March to 27 March 2017


Family Film, directed by Olmo Omerzu (Arsmedia), Liberation Day, and Valley of Peace, directed by France Štiglic, Nightlife, directed by Damjan Kozole (Vertigo), The Time of Crisis, directed by Franci Slak (Radio-Television Slovenia (RTV Slovenia), Viba Film Studio), Borders, directed by Damjan Kozole (Vertigo), and A New Home, directed by Žiga Virc, supported by the Slovenian Culture and Information Centre, Vienna (SKICA), Embassy of the Republic of Slovenia Vienna, at the LET'S CEE Film Festival at Actors Studio, Breitenseer Lichtspiele, Urania, Village Cinema in Vienna, Austria programme
all events
Film web resources
Latest Entries
Pages in category "Film"
The following 160 pages are in this category, out of 160 total.
2

A

B

C

D

E

F

F cont.

G

H

I

K

L

M

N

O

P

R

S

T

V

Z
Media in category "Film"
The following 124 files are in this category, out of 124 total.