Category:Dance
From Culture.si
Subcategories
This category has the following 19 subcategories, out of 19 total.
B

C

D

D cont.

D cont.

F

P
In our Events Archive you can search for Dance from Slovenia Worldwide
Registered in 1993, Maska Institute is a non-profit, non-governmental organisation for publishing, production, education, and research. It is divided into three departments: Maska Productions (performances, interdisciplinary and visual artworks), Maska Publishing (Maska, Performing Arts Journal as well as books and other publications on contemporary performance and society), and Maska Symposium (an ongoing seminar about contemporary stage arts). Its activities engage in contemporary art and theory, research, experimental performing practices, interdisciplinary art, and critical theory all with a strong emphasis on international cooperation, especially throughout the entire space of Europe.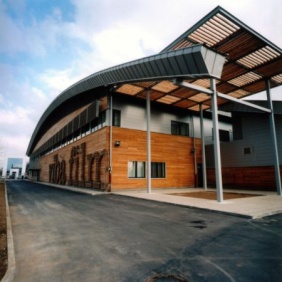 Viba Film Studio as we know it today was established in 1994 by the Government of the Republic of Slovenia as a state institution which operates as the national technical film foundation. In a way one could say that its history is longer (at least from 1956 when the production company Viba Film was established) as it existed already before but under (more or less) different names and under different organisational structures. Today Viba Film Studio is involved in the production and/or post-production of the majority of Slovene films included in the National Film Programme (co-funded by the Slovenian Film Centre), but it also operates on a strictly commercial basis (international co-productions, commercials, etc.). Viba also cooperates in student productions at the Academy of Theatre, Radio, Film and Television (AGRFT), both during the shooting of films and the post-production.
Dance web resources
Latest Entries
Pages in category "Dance"
The following 73 pages are in this category, out of 73 total.
A

B

C

D

E

F

G

H

I

K

M

N

O

P

Q

R

S

Š

T

U

V
Media in category "Dance"
The following 130 files are in this category, out of 130 total.