Category:Dance
From Culture.si
In our Events Archive you can search for Dance from Slovenia Worldwide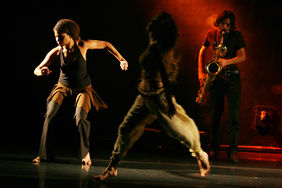 Flota, a nonprofit cultural institution for the organisation and realisation of cultural events, was established in 2001 by the dancer and choreographer Matjaž Farič. Flota produces dance performances by numerous choreographers, such as Matjaž Farič, Snježana Premuš, Tina Dobaj Eder, Gregor Kamnikar and Milan Tomašik.
Since 2006 Flota has organised the Front@ Contemporary Dance Festival, based in Murska Sobota, thus contributing to the decentralisation of contemporary dance in Slovenia. In the last decade Flota Institute has developed strong international partnerships and now participates in the Dance Explorations Beyond Front@ network, which it established with the support of the European Commission.
The Public Fund for Cultural Activities of the Republic of Slovenia (JSKD) is one of the most effective cultural networks which, through its central expert unit and 59 branch offices, enables reciprocal interactions between cultural societies, local communities, and state institutions. The JSKD's Dance Programme organises cultural events and educational forms at the national, local and regional levels, and offers a range of information and consulting services in the area of dance.
Every year Živa Festival is organised to feature a selection of short choreographies by young authors, lately it has been accompanied by lectures and discussions at Španski borci Culture Centre.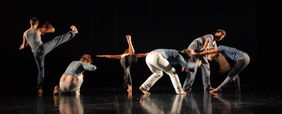 Dance web resources
Latest Entries
Subcategories
This category has the following 19 subcategories, out of 19 total.
B

C

D

D cont.

D cont.

F

P
Pages in category "Dance"
The following 73 pages are in this category, out of 73 total.
A

B

C

D

E

F

G

H

I

K

M

N

P

P cont.

Q

R

S

Š

T

U

V
Media in category "Dance"
The following 131 files are in this category, out of 131 total.