Category:Museums
From Culture.si
Subcategories
This category has the following 28 subcategories, out of 28 total.
A

D

H

I

L

M

M cont.

N

P

R

S

T

V

M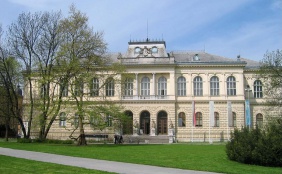 Along with the National Museum of Slovenia, which is located in the same building, the Slovenian Museum of Natural History is Slovenia's oldest cultural and scientific institution, originating as the Provincial Museum of Carniola, which was established in 1821 and became the National Museum in 1921. The museum, located in the town centre of Ljubljana near Tivoli Park, gained from the Austrian government at its establishment the Žiga Zois collection of books and minerals and the Count Hohenwart collection of mollusc shells. It has a dislocated unit, the Alpine Botanical Garden Juliana, in Trenta.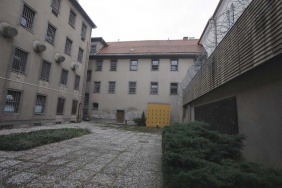 Stari pisker ("Old Pot") is a memorial site to victims of Nazi violence. The site is administered as a dislocated permanent exhibition of the Celje Museum of Recent History, which holds torture and questioning devices and collection of moving farewell letters written by war prisoners held in the Stari pisker who had learnt they would soon be executed.
all events
Museums web resources
Latest Entries
Pages in category "Museums"
The following 277 pages are in this category, out of 277 total.
A

B

C

Č

D

E

F

G

H

I

J

J cont.

K

L

M

N

O

P

R

S

Š

T

U

V

W

Z

Ž
Media in category "Museums"
The following 401 files are in this category, out of 401 total.