Category:Museums
From Culture.si
Subcategories
This category has the following 28 subcategories, out of 28 total.
A

D

H

I

L

M

M cont.

N

P

R

S

T

V

M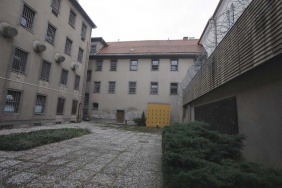 Stari pisker ("Old Pot") is a memorial site to victims of Nazi violence. The site is administered as a dislocated permanent exhibition of the Celje Museum of Recent History, which holds torture and questioning devices and collection of moving farewell letters written by war prisoners held in the Stari pisker who had learnt they would soon be executed.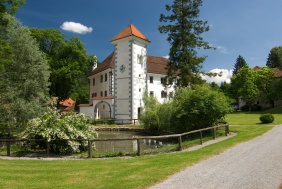 The Museum of Post and Telecommunications, which had been housed in Škofja Loka since 1985, was moved in June 2008 to Polhov Gradec mansion. The renewed museum collection was co-established by Pošta Slovenia and Telekom Slovenia, while it remains a separate branch of the Technical Museum of Slovenia. The museum includes displays of national postal history and the history of telecommunications. The museum also houses a collection of stamps. The majority of the exhibited technical exponents are still functioning. Visitors with minor technical knowledge can also become acquainted with the operational basics of various electrical, optical and acoustic appliances used for transmitting information.
all events
Museums web resources
Latest Entries
Pages in category "Museums"
The following 277 pages are in this category, out of 277 total.
A

B

C

Č

D

E

F

G

H

I

J

J cont.

K

L

M

N

O

P

R

S

Š

T

U

V

W

Z

Ž
Media in category "Museums"
The following 391 files are in this category, out of 391 total.