Plečnik Collection
From Culture.si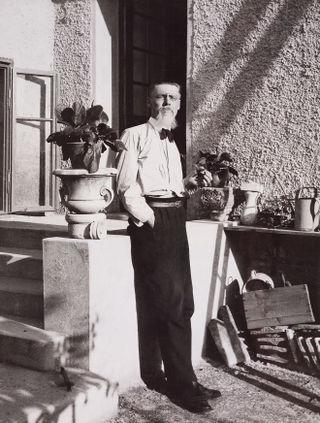 Background
The Plečnik Collection department was established along with the Architecture Museum in 1972, to focus on the preservation of Plečnik's estate, yet it was opened to public in 1974, side by side with the Plečnik House.
The role of the department is to preserve the existent material as well as to acquire the new, to explore the period and circumstances in which the master lived and worked, and to educate, present and promote the work of Jože Plečnik.
Jože Plečnik
Jože Plečnik (1872–1957) left his hometown Ljubljana when he was 16 years old to study in Austrian Graz, later on he became a student of Otto Wagner in Vienna. He lived and worked in the cosmopolitan surroundings of Vienna and Prague, and after 33 years returned to Ljubljana with the intention of turning a provincial town into a capital of a nation. Few cities have had the personal seal of a single architect so strongly impressed upon them as Ljubljana has with Jože Plečnik.
Among Plečnik's achievemens of neo-classical style were the Zacherl project in Vienna and the renovation of the Hradčani Castle for Masaryk, including a series of presidential apartments, the courtyards and the gardens.
The continued development of the architectural profession in Slovenia was ensured when the University of Ljubljana was established in 1919, and Jože Plečnik was invited to teach at the Department of Architecture from 1921. He considered traditional heritage not as a restriction, but rather as an inexhaustible source architecture, and his urban plan for Ljubljana (1929) gave him the opportunity to map out and implement his grand vision for the city. Over the course of two decades, with extremely limited financial resources, he married classical architectural forms with his own imaginative ideas to create a series of monumental new Buildings (the National and University Library, the Market Collonade, the Mutual Insurance Building, the Flat Iron Building Peglezen, the Žale Cemetary), bridges (Three Bridges, Shoemaker's Bridge), and churches (Church of St Francis of Assisi, Church of St Michael in the Marsh).
Plečnik has also been praised abroad for his high degree of originality and innovation in the use of historical, regional and even local features. In January 2015 the Czech and Slovene Ministry of Culture nominated The timeless, humanistic architecture of Jože Plečnik in Ljubljana and Prague for the inscription on the UNESCO World Heritage List.
See also
External links
Gallery