Category:Intangible heritage
From Culture.si
UNESCO defines the intangible culture as practices, representations, expressions, knowledge, skills that communities recognize as part of their cultural heritage. This intangible cultural heritage, transmitted from generation to generation, is constantly recreated by communities and groups in response to their environment, their interaction with nature and their history, and provides them with a sense of identity and continuity, thus promoting respect for cultural diversity and human creativity.
In Slovenia it is usually divided in the following areas:
Its safeguarding is based on the UNESCO Convention (2003) and the state law on natural and cultural heritage (2008) and is coordinated by the Slovene Ethnographic Museum.
Currently the national register lists over 30 items of Slovene intangible heritage (among them the Škofja Loka Passion Play, the Laufarija in Cerkno) and the procession of the Kurent - Korant.
The masked rite of spring known as Kurentovanje is held since 1961, every February for 10 days up to Shrove Tuesday and is the most popular Mardi Gras celebration in Slovenia; most of the festivities are centred in and around Ptuj, Slovenia's oldest town, which has hosted Kurentovanje for around five decades. The Carnival was admitted into the European Federation of Carnival Cities (EFCC-FECC) in 1991.
Groups from Austria, Croatia and Bulgaria usually participate in the event, assisting local people to build up the Land of the Kurent. The rite itself is accompanied by a full agenda of concerts, activities and other attractions, ensuring that the event is attended by more than 150,000 visitors every year.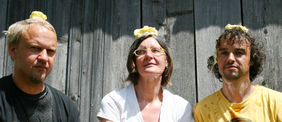 The Domestic Research Society (DRS) was established in 2004 by visual artists Alenka Pirman and Damijan Kracina, and art historian Jani Pirnat. Under the motto "nothing of that which is domestic is alien to us" the society documents, collects, researches and presents domestic phenomena as installations, exhibitions or web projects related to the field of culture, art, science, conservation, and education.
Alongside an ongoing spoken Slovenian open online dictionary Razvezani jezik - The Unleashed Tongue, launched in 2004, the team has conceived several engaging visual arts projects, the Word for Word, Without Words, an interdisciplinary exhibition in City Art Gallery Ljubljana, or the most recent Animal Dance Macabre that commemorates the animals in the World War One.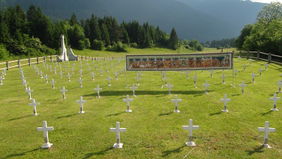 Pages in category "Intangible heritage"
The following 23 pages are in this category, out of 23 total.
2

A

C

D

D cont.

F

H

I

K

M

R

Š

S

T

V
Media in category "Intangible heritage"
The following 33 files are in this category, out of 33 total.