Category:New media art
From Culture.si
Subcategories
This category has the following 22 subcategories, out of 22 total.
On the portal Culture.si we have been using new media art as terminus technicus. The terminology is explained in the Introduction to New Media Art in Slovenia article.
In our Events Archive you can search for New media art from Slovenia Worldwide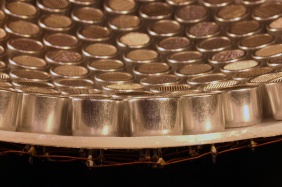 The Institute for Sonic Arts Research (IRZU) was established in 2008 by Miha Ciglar, an audio engineer and sound artist working at the intersection of art and technology. IRZU is based on an interdisciplinary concept and produces works in the field of electro-acoustic music/inter-media performances and installations and conducts audio technology research and educational activities. Since 2009 it also organises the annual EarZoom Sonic Arts Festival.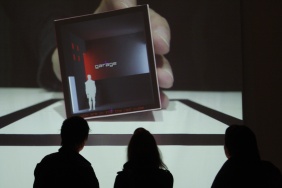 Launched in 2002 by KIBLA Multimedia Centre in collaboration with the Linux Users Group of Slovenia Association (LUGOS, established in 1997), the international open code KIBLIX Linux IT Festival was developed out of the so-called Linux Install Fest (LIFe), established in 1999. Since its inception the festival, named simply as KIBLIX since 2008, has gradually developed in the contemporary art and education-related festival tackling the issues of information technology, open code and open society.
In the 2010 edition KIBLA Multimedia Centre joined forces with another two Slovene festivals dedicated to art and technology – the HAIP Festival and the International Festival of Computer Arts (IFCA). The 9th edition of the KIBLIX Festival, conceived by Miha Horvat, is dedicated to low technology, ecology, open code and waste. The Waste – Technology Minus programme brings exhibitions, presentations, fashion shows, workshops, and installations by international artists.
The KIBLIX 2014 Parallels festival took place at KIBLA Portal venue in October 2014. In October 2015 the MRFR-Kiblix Festival takes place, like in 2013 again as a joint venture with the International Festival of Computer Arts (IFCA).
Pages in category "New media art"
The following 93 pages are in this category, out of 93 total.
A

B

C

D

E

F

G

H

I

K

L

M

N

N cont.

O

P

R

S

T

U

V

W

Z
Media in category "New media art"
The following 137 files are in this category, out of 137 total.