Category:New media art
From Culture.si
Subcategories
This category has the following 22 subcategories, out of 22 total.
On the portal Culture.si we have been using new media art as terminus technicus. The terminology is explained in the Introduction to New Media Art in Slovenia article.
In our Events Archive you can search for New media art from Slovenia Worldwide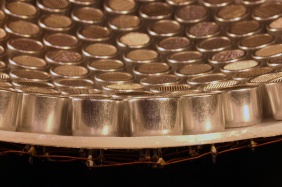 The Institute for Sonic Arts Research (IRZU) was established in 2008 by Miha Ciglar, an audio engineer and sound artist working at the intersection of art and technology. IRZU is based on an interdisciplinary concept and produces works in the field of electro-acoustic music/inter-media performances and installations and conducts audio technology research and educational activities. Since 2009 it also organises the annual EarZoom Sonic Arts Festival.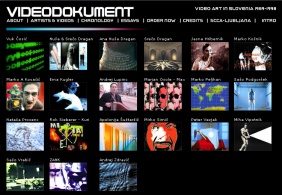 Videodokument is a documentation, archival and research project which offers a comprehensive overview of 30 years (1969–1998) of video art in Slovenia, developed within the scope of the SCCA-Ljubljana (former Soros Center for Contemporary Arts – Ljubljana Documentation Programme). It comprises the catalogue, essays, CD-ROM, website and videotheque, and emanates through the Videospotting survey or thematic programmes. The project ran from 1994 to 1999 and has been followed by DIVA Station, an online digital video archive.
all events
New media art web resources
Latest Entries
Pages in category "New media art"
The following 94 pages are in this category, out of 94 total.
3

A

B

C

D

E

F

G

H

I

K

L

M

N

N cont.

O

P

R

S

T

U

V

W

Z
Media in category "New media art"
The following 130 files are in this category, out of 130 total.