Category:Festivals
From Culture.si
Visit the Festivals in Slovenia infographics page or consult the Timeline of Slovene festivals (since 1909).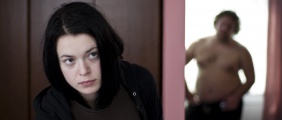 The Festival of Slovenian Film (Festival slovenskega filma or FSF) is classified as a national film festival as it offers an annual review of domestic film and television production. It is organised by the Slovenian Film Centre and it is staged annually in September or October, the length varies according to annual film production (usually for 2 to 4 days), at the Portorož Auditorium in the seaside resort of Portorož. It was established in 1991 as the Slovene Film Marathon but its roots go back to 1973 when the Slovene Film Week was organised for the first time in Celje. The main festival award is the Vesna Award.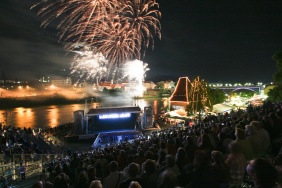 Established in 1993, the international Lent Festival is among the largest open-air festivals in Europe and the most massive festival of its kind in Slovenia. Each year it presents around 300 diverse cultural performances and events on different stages, including various styles of popular music, opera, rock, ballet, jazz, classical music, street theatre, chanson, folklore and revivalist folk, theatre, busking music, events for children, dance performances and musicals, workshops for children and also sport events. The festival is a cacophony of sounds and quantity, easy going festivities and smoky barbecues, but also an occasion for quality performances at more hidden intimate venues.
Lent Festival regularly attracts around 500,000 spectators, dispersed during the 3-week-long event at over 23 venues, improvised stages and re-purposed old spaces along the banks of the Drava River. The Festival is a member of the International Festivals and Events Association (IFEA) and the Association of Slovene Festivals (SloFA)
Year of establishment
Latest Entries
Subcategories
This category has the following 12 subcategories, out of 12 total.
Pages in category "Festivals"
The following 278 pages are in this category, out of 278 total.
2

A

B

C

Č

(

D

E

F

G

G cont.

H

I

J

K

L

M

N

N cont.

O

P

R

S

Š

T

U

V

W

Y

Z
Media in category "Festivals"
The following 254 files are in this category, out of 254 total.