Category:Festivals
From Culture.si
Visit the Festivals in Slovenia infographics page or consult the Timeline of Slovene festivals (since 1909).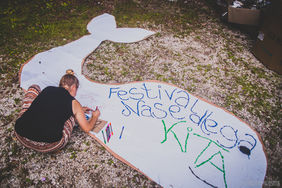 Priding itself on being the only festival in the world dedicated to beached whales, the Beached Whale Festival (Festival nasedlega kita) is a laid back and at the same time very creative and upbeat summer music festival presenting curious new music to the region. It was established by the local youth as a response to the lethargic period of summer holidays in the city of Velenje and was launched in 2009. It takes place at Škale Lake (Škalsko jezero) near Velenje.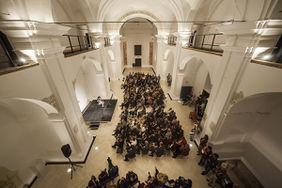 Running a strong and uniquely conceptualised musical programme, the Maribor Festival has established itself as one of Slovenia's most respected classical music events. Held for about two weeks each year in September, the festival usually assembles around 150 Slovenian and foreign musicians to play in Maribor (and sometimes also in its neighbouring cities). Its programme is created in collaboration with domestic as well as foreign co-producers and musicians, and is thus featuring many productions that were realised especially for the occasion.
The boldly selected repertoire encompasses both, pieces for chamber orchestras as well as outstanding symphonic and vocal-instrumental works. Many positive foreign critiques of the festival helped defining it as an internationally respected and frequented music festival. The festival's main producer is the central cultural institution in the city, Narodni dom Maribor.
Year of establishment
Latest Entries
Subcategories
This category has the following 12 subcategories, out of 12 total.
Pages in category "Festivals"
The following 283 pages are in this category, out of 283 total.
2

A

B

C

Č

(

D

E

F

G

G cont.

H

I

J

K

L

M

N

N cont.

O

P

R

S

Š

T

U

V

W

Y

Z
Media in category "Festivals"
The following 254 files are in this category, out of 254 total.