Category:Music
From Culture.si
Subcategories
This category has the following 28 subcategories, out of 28 total.
In our Events Archive you can search for Music from Slovenia Worldwide
Originally established in 1984, the Ave Vocal Group later became the Ave Chamber Choir, and under its conductor Andraž Hauptman it quickly gained recognition in the world of Slovene and European vocal music. It received the Župančič Award of the City of Ljubljana and the Prešeren Foundation Award in 1994, and has since received the highest prizes in competitions and festivals around Europe and the USA. Its conductor since May 2011 has been Jerica Gregorc Bukovec.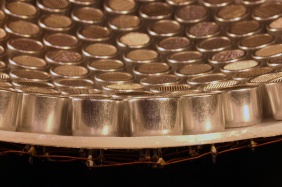 The Institute for Sonic Arts Research (IRZU) was established in 2008 by Miha Ciglar, an audio engineer and sound artist working at the intersection of art and technology. IRZU is based on an interdisciplinary concept and produces works in the field of electro-acoustic music/inter-media performances and installations and conducts audio technology research and educational activities. Since 2009 it also organises the annual EarZoom Sonic Arts Festival.
Pages in category "Music"
The following 530 pages are in this category, out of 530 total.
1

2

A

B

C

Č

D

(

E

F

G

H

I

I cont.

J

K

L

M

N

O

P

P cont.

R

S

Š

T

U

V

W

Y

Z

Ž
Media in category "Music"
The following 352 files are in this category, out of 352 total.