Category:Music
From Culture.si
Subcategories
This category has the following 28 subcategories, out of 28 total.
In our Events Archive you can search for Music from Slovenia Worldwide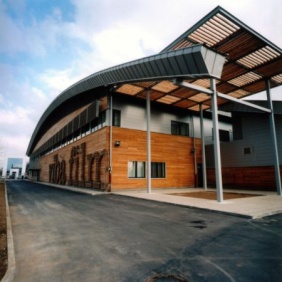 Viba Film Studio as we know it today was established in 1994 by the Government of the Republic of Slovenia as a state institution which operates as the national technical film foundation. In a way one could say that its history is longer (at least from 1956 when the production company Viba Film was established) as it existed already before but under (more or less) different names and under different organisational structures. Today Viba Film Studio is involved in the production and/or post-production of the majority of Slovene films included in the National Film Programme (co-funded by the Slovenian Film Centre), but it also operates on a strictly commercial basis (international co-productions, commercials, etc.). Viba also cooperates in student productions at the Academy of Theatre, Radio, Film and Television (AGRFT), both during the shooting of films and the post-production.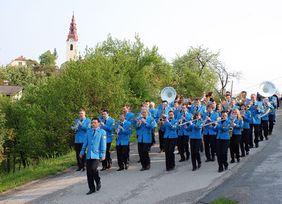 The origins of the Trebnje Municipal Brass Orchestra date back to 1926 when the first brass orchestra was founded in Trebnje. The current orchestra was registered as an association in the 1970s. In 1979 the Trebnje Brass Orchestra appeared in Božo Šprajc's film Krč. It received the Golden Plaque at national competitions in 1992 and 1999 and in recent years it has made guest appearances in numerous festivals and competitions, including at Hammer (Norway), Launingen (Germany), Holten (Netherlands), Castelnuovo del Garda (Italy) and Sarvar (Hungary).
Since 2001 Trebnje Municipal Brass Orchestra has organised three international festivals in Trebnje, featuring guests from Launingen, Castelnuovo del Garda, and Velika gorica, as well as some Slovene brass orchestras.
all upcoming events
Current events abroad
1 December to 11 December 2016


A presentation of the Ljubljana art and culture landscape with Svetlana Makarovič, Josip Osti, Svetlana Slapšak, Goran Vojnović, Agata Tomažič, Jure Eržen, Boštjan Videmšek, Mojca Kumerdej, Sebastijan Pregelj, Maja Gal Štromar, Jože Suhadolnik, Klemen Košir, Metka Krašovec, Alenka Sottler, Hana Stupica, Laibach and Zoran Predin, co-organised by the Slovenian Book Agency, at the 22nd Book Fair(y) in Istria Festival of Books and Authors in Pula, Croatia programme
all events
Music web resources
Latest Entries
Pages in category "Music"
The following 529 pages are in this category, out of 529 total.
1

2

A

B

C

Č

D

(

E

F

G

H

I

I cont.

J

K

L

M

N

O

P

P cont.

R

S

Š

T

U

V

W

Y

Z

Ž
Media in category "Music"
The following 352 files are in this category, out of 352 total.