Category:Monuments and sites
From Culture.si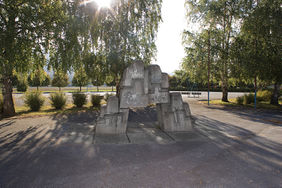 Forma Viva Open Air Sculpture Collection, Maribor is one of several in Slovenia which arose under the auspices of the International Symposia of Sculptors called Forma Viva, an innovative project conceptualised as a regular gathering of artists from all over the world. They were invited to create various, often monumental sculptures according to their particular vision and style. These works are then incorporated into publicly accessible collections that bear the name of Forma Viva as well.
Each of the venues of the Symposia chose a site-specific policy for the materials used. Maribor's Forma Viva was conceptualised as a distinctively urban project that was supposed to reflect the expanding urban fabric of Maribor. Correspondingly the works, dispersed throughout the city, are made of reinforced concrete.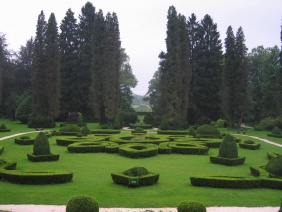 Opened to the public in 1952, Arboretum Volčji Potok originally formed part of the Souvan family estate in 1885, which was taken over by the University of Ljubljana in 1952 and legally declared a place of cultural and natural heritage of national importance. Now independent of the University of Ljubljana, it is the most-visited horticultural facility in Slovenia which in recent years has become famous for its spring flower shows. True to its name meaning a collection of trees and bushes planted for educational purposes, the arboretum is primarily a botanical garden for woody plants, the only one in Slovenia.
Monuments and sites web resources
Latest Entries
Subcategories
This category has the following 11 subcategories, out of 11 total.
Pages in category "Monuments and sites"
The following 138 pages are in this category, out of 138 total.
A

B

Č

C

D

F

G

H

I

J

K

K cont.

L

M

N

O

P

P cont.

R

Š

S

T

U

V

W

Z

Ž
Media in category "Monuments and sites"
The following 178 files are in this category, out of 178 total.