Category:Architecture
From Culture.si
Subcategories
This category has the following 19 subcategories, out of 19 total.
In our Events Archive you can search for Architecture from Slovenia Worldwide
Architecture web resources
Latest Entries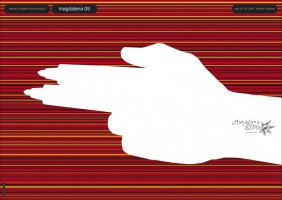 Founded in 2005 by Lidija Dragišić and Vladan Srdić, Studio 360 claims to "think 360" in the field of branding and "do 360" in the field of architecture. Studio 360 offers services in brand positioning, advertising, information graphics and web design as well as solutions for architecture projects, exhibition set-up, event, interior and furniture design. Their work has been presented in many international publications and exhibitions.
The Trimo Urban Crash is an international biennial competition, that awards the most innovative and creative ideas from students of architecture since 2007. The main idea of the competition is to offer students a possibility to work in close cooperation in realising a project, observing how it lives and how it is actually accepted in reality. The winning proposal for energising the urban environment is therefore placed at different spots in Ljubljana.
The installation of Rok Grdiša, who won the second prize at the Trimo Urban Crash competition in 2007, is located today in front of the sport hall Hala Tivoli as an info–point pavilion. The 2009 winning solution of a sculptural stage was originally coloured white, yet today – covered with graffiti – it integrates into the surroundings of Metelkova even better. The winning proposal for the Life Stand of the two Polish students of architecture and design was set up in Nove Fužine in Ljubljana in June 2011.
Pages in category "Architecture"
The following 76 pages are in this category, out of 76 total.
A

B

C

D

E

F

F cont.

G

H

I

J

K

L

M

O

P

P cont.

R

S

T

U

V

Z
Media in category "Architecture"
The following 122 files are in this category, out of 122 total.