Category:Literature
From Culture.si
Subcategories
This category has the following 26 subcategories, out of 26 total.
In our Events Archive you can search for Literature from Slovenia Worldwide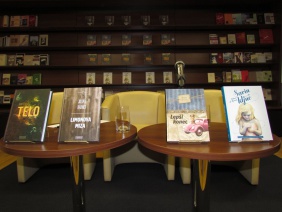 Arsem Agency was established in 2009 with a view to organising and promoting various cultural projects, be them musical, theatrical, or literary in nature. Its activities were later further expanded to the field of publishing, now they focus on music education.
The Days of Poetry and Wine Festival is a festival that hosts the younger generation of poets from all over the world. Up to 2009 it took place in Medana (a village in Goriška Brda next to the Italian border) during the last week in August, basically turning the village into the poetry capital of Europe for a week. In 2010 the 14th edition of the festival moves to Ptuj, a historical town of Roman origin in eastern Slovenia, one of regional partner cities of Maribor, European Capital of Culture 2012. Since then the festival takes place in Ptuj. It is run by Beletrina Publishing Institute.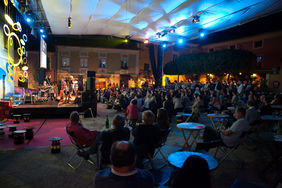 Upcoming events abroad
30 March to 31 March 2017


Pannonian (De)Mystifications, a series of events with writer Vlado Žabot featuring paintings by Zdenko Huzjan, supported by the Embassy of the Republic of Slovenia Warsaw and the Centre for Slovene as a Second/Foreign Language, at Faculty of Philology Krakow Śródmiejski Ośrodek Kultury, Faculty of Philology Sosnowiec, Rondo Sztuki in Katowice, Kraków, Sosnowiec, Poland programme

30 March 2017


A literary evening with writers Barbara Anderlič and Nataša Kramberger, organized by Periskop, at Die Buchkönigin in Berlin, Germany programme

1 April 2017


Writer Drago Jančar in conversation with writer and translator Veronika Brecelj and Flavio Gregori at the The International literature Festival of Venice at Auditorium S. Margherita Ca' Foscari in Venice, Italy programme
all upcoming events
Literature web resources
Latest Entries
Pages in category "Literature"
The following 171 pages are in this category, out of 171 total.
2

A

B

C

D

E

F

G

H

H cont.

I

J

K

L

M

N

O

P

P cont.

R

S

Š

T

U

V

W

Y

Z
Media in category "Literature"
The following 95 files are in this category, out of 95 total.