Category:Literature
From Culture.si
Subcategories
This category has the following 26 subcategories, out of 26 total.
In our Events Archive you can search for Literature from Slovenia Worldwide
A latecomer to the Metelkova mesto cultural complex, Menza pri koritu ("Canteen at the Trough") was established in 2000. Formally a youth club, it is actually a multi-purpose creative space, sometimes open throughout the day and offering a wide range of activities, featuring workshops, concerts, poetry evenings, film screenings and theatre performances. It can also be used as either practice grounds for musicians or as a place where one can actually get a cup of Turkish coffee.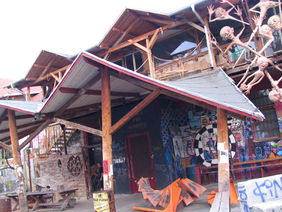 Tomaž Šalamun Poetry Centre is simultaneously a library, a memorial room, a study facility and a multipurpose event space dedicated to poetry and literature. It got established in 2016, two years after the departure of the possibly most influential contemporary Slovene poet, Tomaž Šalamun (1941-2014). The poetry centre contains his entire book collection, donated posthumously by his wife.
It is stationed at the premises of the Public Fund for Cultural Activities in the centre of Ljubljana. The place itself was designed by the Dekleva Gregorič Arhitekti.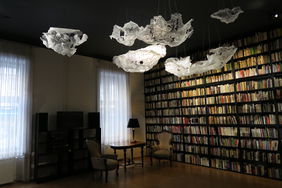 Current events abroad
9 February to 9 March 2017


The international symposium Comics Connected: Transnational Comics Art and Comics Scenes in the framework of the project comiXconnection featuring comics writers, artists and editors, including Danilo Milošev Wostok, Irena Jukić Pranjić, Aleksandra Sekulić and Bojan Albahari (Stripburger), accompanied by an exhibition as well as screenings of Stripburger in Motion and Wanted, directed by Boris Dolenc and produced by Forum Ljubljana, at Freiburg University Library, Institut für Medienkulturwissenschaft Library, Kommunales Kino in Freiburg, Germany programme
all events
Literature web resources
Latest Entries
Pages in category "Literature"
The following 172 pages are in this category, out of 172 total.
2

A

B

C

D

E

F

G

H

I

J

K

L

M

N

O

P

P cont.

R

S

Š

T

U

V

W

Y

Z
Media in category "Literature"
The following 95 files are in this category, out of 95 total.