Category:Visual arts
From Culture.si
Subcategories
This category has the following 35 subcategories, out of 35 total.
C

G

P

V

V cont.

V cont.

S
In our Events Archive you can search for Visual arts from Slovenia Worldwide
nothing found
Visual arts web resources
Latest Entries
Situated in Metelkova mesto Autonomous Cultural Zone and run by KUD Mreža Arts and Culture Association, Alkatraz Gallery started out as a project initiated in 1996 by young students of the Department of Sculpture, Academy of Fine Arts and Design with Boštjan Drinovec and Nataša Tajnik at the head. Encouraging experimental art and site specific projects in different approaches and media, the main goal of the gallery is to feature the projects of young (inter)national artists. Since 2008 the Alkatraz Gallery visits international art fairs with the aim to present the more radical positions of the artists whose works deal critically and even ironically with actual global problems.
Since 2010 the gallery has participated in the Artyčok.TV, an open archive project led by the DigiLab of the Academy of Fine Arts in Prague and supported by the EU Culture programme, contributing to one of the largest archives covering the independent arts scene.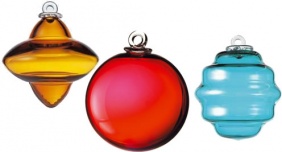 Organised by Murska Sobota Gallery, the European Triennial of Small Sculpture Murska Sobota is – beside the Triennial of Small Sculptures Fellbach (near Stuttgart) – the only regular European event featuring the phenomenon of small plastic arts. The very first Biennial of Small Sculpture in Murska Sobota was organised in 1973, initially as a Yugoslav exhibition in the exhibition pavilion of Franc Novak, the forerunner of the Murska Sobota Gallery. The 2010 edition of the European Triennial of Small Sculpture takes place from 10 December 2010 through 24 March 2011.
At each triennial a jury bestows honourable mentions and purchases the award-winning works. In this way a permanent collection of small sculpture has been developing at the Murska Sobota Gallery.
Pages in category "Visual arts"
The following 266 pages are in this category, out of 266 total.
A

B

C

D

E

F

G

G cont.

H

I

J

K

L

M

M cont.

N

O

P

R

S

Š

T

U

V

W

Z

Ž
Media in category "Visual arts"
The following 241 files are in this category, out of 241 total.