Category:Theatre
From Culture.si
In our Events Archive you can search for Theatre from Slovenia Worldwide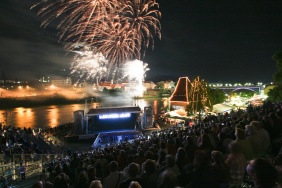 Established in 1993, the international Lent Festival is among the largest open-air festivals in Europe and the most massive festival of its kind in Slovenia. Each year it presents around 300 diverse cultural performances and events on different stages, including various styles of popular music, opera, rock, ballet, jazz, classical music, street theatre, chanson, folklore and revivalist folk, theatre, busking music, events for children, dance performances and musicals, workshops for children and also sport events. The festival is a cacophony of sounds and quantity, easy going festivities and smoky barbecues, but also an occasion for quality performances at more hidden intimate venues.
Lent Festival regularly attracts around 500,000 spectators, dispersed during the 3-week-long event at over 23 venues, improvised stages and re-purposed old spaces along the banks of the Drava River. The Festival is a member of the International Festivals and Events Association (IFEA) and the Association of Slovene Festivals (SloFA)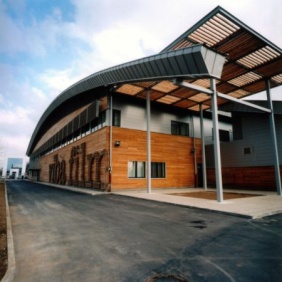 Viba Film Studio as we know it today was established in 1994 by the Government of the Republic of Slovenia as a state institution which operates as the national technical film foundation. In a way one could say that its history is longer (at least from 1956 when the production company Viba Film was established) as it existed already before but under (more or less) different names and under different organisational structures. Today Viba Film Studio is involved in the production and/or post-production of the majority of Slovene films included in the National Film Programme (co-funded by the Slovenian Film Centre), but it also operates on a strictly commercial basis (international co-productions, commercials, etc.). Viba also cooperates in student productions at the Academy of Theatre, Radio, Film and Television (AGRFT), both during the shooting of films and the post-production.
all upcoming events
Current events abroad
30 June to 30 September 2017


The pioneers of European puppetry, an exhibition featuring

Milan Klemenčič

's puppets (Museum of Puppetry), in the framework of the All Strings Attached: Pioneers of the European Puppetry Behind the Scenes, a Creative Europe project organised in cooperation with Ljubljana Puppet Theatre, at

International Centre Vittorio Podrecca – Maria Signorelli's

in

Cividale del Friuli/Čedad

,

Italy


programme
all events
Theatre web resources
Latest Entries
Subcategories
This category has the following 27 subcategories, out of 27 total.
Pages in category "Theatre"
The following 161 pages are in this category, out of 161 total.
A

B

C

Č

D

E

F

G

H

I

J

K

L

M

N

O

P

P cont.

R

S

Š

T

U

V

W

Z
Media in category "Theatre"
The following 266 files are in this category, out of 266 total.