Category:Theatre
From Culture.si
Subcategories
This category has the following 27 subcategories, out of 27 total.
In our Events Archive you can search for Theatre from Slovenia Worldwide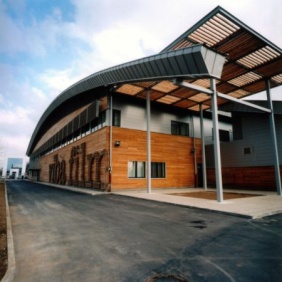 Viba Film Studio as we know it today was established in 1994 by the Government of the Republic of Slovenia as a state institution which operates as the national technical film foundation. In a way one could say that its history is longer (at least from 1956 when the production company Viba Film was established) as it existed already before but under (more or less) different names and under different organisational structures. Today Viba Film Studio is involved in the production and/or post-production of the majority of Slovene films included in the National Film Programme (co-funded by the Slovenian Film Centre), but it also operates on a strictly commercial basis (international co-productions, commercials, etc.). Viba also cooperates in student productions at the Academy of Theatre, Radio, Film and Television (AGRFT), both during the shooting of films and the post-production.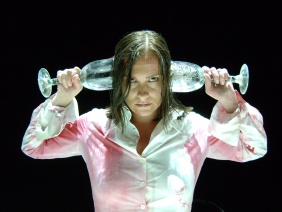 Founded in 2006 by stage director Sašo Jurcer and actress Mojtina Jurcer, Jurcer is a private non-for-profit organisation, a producer of performances by Inner World Theatre. Rejecting the mimetic foundations of the Western theatre tradition, the Inner World Theatre aims for a transposition of the boundaries between performance, physical theatre, contemporary dance, and modern opera.
Pages in category "Theatre"
The following 161 pages are in this category, out of 161 total.
A

B

C

Č

D

E

F

G

H

I

I cont.

J

K

L

M

N

O

P

P cont.

R

S

Š

T

U

V

W

Z
Media in category "Theatre"
The following 255 files are in this category, out of 255 total.