Category:Producers
From Culture.si
Subcategories
This category has the following 12 subcategories, out of 12 total.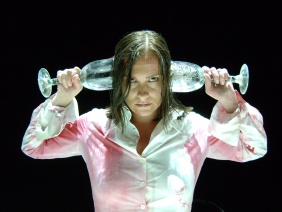 Founded in 2006 by stage director Sašo Jurcer and actress Mojtina Jurcer, Jurcer is a private non-for-profit organisation, a producer of performances by Inner World Theatre. Rejecting the mimetic foundations of the Western theatre tradition, the Inner World Theatre aims for a transposition of the boundaries between performance, physical theatre, contemporary dance, and modern opera.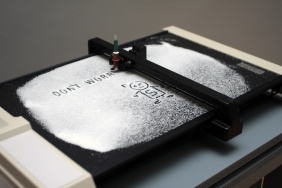 BridA (Jurij Pavlica, Sendi Mango, Tom Kerševan) represents the Slovene young generation of artists while questioning artistic content and researching contemporary society with the help of art and science. Since its formation during the artists' studies at the Academy of Fine Arts of Venice in 1996 BridA has developed a series of internationally recognised artistic projects .
Since February 2009 they are partners in the Time for Nano project launched by the European Commission. Selected by Charles Esche BridA took part at the 6th edition of the U3 Triennial of Contemporary Slovene Arts in 2010.
Year of establishment
Latest Entries
Pages in category "Producers"
The following 163 pages are in this category, out of 163 total.
A

B

C

D

E

F

G

G cont.

H

I

J

K

L

M

N

O

P

P cont.

Q

R

S

Š

T

U

V

Z