Category:Producers
From Culture.si
Subcategories
This category has the following 12 subcategories, out of 12 total.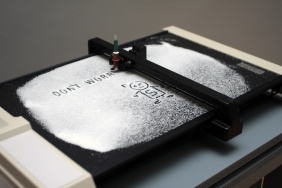 BridA (Jurij Pavlica, Sendi Mango, Tom Kerševan) represents the Slovene young generation of artists while questioning artistic content and researching contemporary society with the help of art and science. Since its formation during the artists' studies at the Academy of Fine Arts of Venice in 1996 BridA has developed a series of internationally recognised artistic projects .
Since February 2009 they are partners in the Time for Nano project launched by the European Commission. Selected by Charles Esche BridA took part at the 6th edition of the U3 Triennial of Contemporary Slovene Arts in 2010.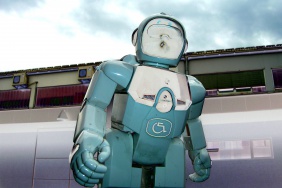 Intima Virtual Base – Institute for Contemporary Arts was established in 1996 by intermedia artist Igor Štromajer and serves mostly as a platform for his projects in which he as a rule collaborates with many partners – individuals such as Brane Zorman of Cona Institute and Annie Abrahams as well as institutions such as Aksioma Institute to name a few. Intima Virtual Base alias Štromajer works mostly on Internet-based art projects, interactive installations, technology-related artworks, video, sound and radio projects, and conceptual contemporary performing arts. Intima researches tactical emotion states, intimate guerilla tactics, and traumatic low-technology strategies.
Year of establishment
Latest Entries
Pages in category "Producers"
The following 160 pages are in this category, out of 160 total.
A

B

C

D

E

F

G

G cont.

H

I

J

K

L

M

N

O

P

P cont.

Q

R

S

Š

T

U

V

Z