Category:Maribor, European Capital of Culture 2012
From Culture.si

nothing found nothing found
Latest Entries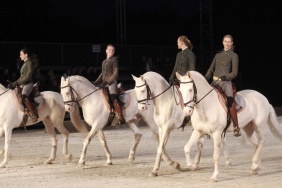 The city of Maribor won the prestigious European Capital of Culture title in 2008 with an ambitious regional proposal that mobilised 5 partner cities in Slovenia (Murska Sobota, Ptuj, Slovenj Gradec, Novo mesto and Velenje). Some of the programme will be co-organised with the Portuguese town of Guimarães, another European Capital of Culture in 2012.
Since 2000 the Jazzinty International Music Workshop and Festival has been taking place every August at the LokalPatriot club in Novo mesto.
Foreign jazz musicians and pedagogues are invited every year to run the workshops and to play at the festival. These jazz events have become one of the main international musical events in the region of Dolenjska. In spite of rather conventional musical programming there's also a space for more progressive performers, teachers, and concerts. The Jazzon Award is bestowed every year.
The Jazzon Alpe-Adria competition is open for the composers from Slovenia, Austria and Croatia.
Pages in category "Maribor, European Capital of Culture 2012"
The following 110 pages are in this category, out of 110 total.
A

B

C

D

E

F

G

H

I

J

K

L

M

N

N cont.

O

P

R

S

Š

U

V