Category:Web resources
From Culture.si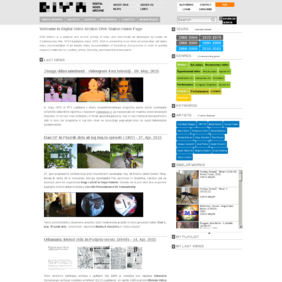 DIVA Station is a research and study archive of video and new media art developed and maintained by the SCCA-Ljubljana Centre for Contemporary Arts. It presents artworks by more than hundred artists based in Slovenia who have contributed their works to the care of the archive while maintaining the licence for these works. Apart from analogue and digital archive accessible for viewing at the SCCA Project Room, DIVA (Digital Video Archive) it is now also available online. DIVA Station constantly adds newly acquired works to the archive and promotes an overall understanding of artistic oeuvre by organising discussions, screenings and presentations.
The DIVA Station is also a partner archive of GAMA (Gateway to Archives of Media Art), an international Internet platform, which brings together eight European video and media archives to make them more visible and easily accessible in order to increase awareness and mediation of media art.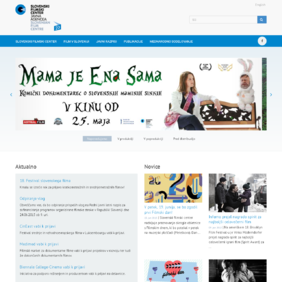 Film-center.si is the website of the former Slovenian Film Fund, which in January 2011 was transformed into the Slovenian Film Centre. The website was formerly known as Film-sklad.si.
Being not just the principal public film funder involved in all major Slovene film productions, but also the public institution that takes care of the promotion of Slovene cinema at home and abroad, the Slovenian Film Centre runs a website which offers all sorts of information regarding Slovene cinema and is regularly updated with news about films in pre-production, production or post-production, public tenders, retrospectives, screenings at film festivals and awards won by Slovene film makers. The website also provides the lists of all Slovene production and distribution companies, institutions working in the field of cinema, film festivals, magazines, TV stations and cinema halls. A fully searchable database of Slovene cinema is included in the website. All information is available in Slovenian and English languages.
Year of establishment
Latest Entries
Subcategories
This category has the following 15 subcategories, out of 15 total.
A

C

D

D cont.

F

G

L

M

N

T

V
Pages in category "Web resources"
The following 66 pages are in this category, out of 66 total.
A

B

C

D

E

E cont.

F

K

L

M

N

O

P

R

S

T

V