Category:Funding
From Culture.si
Funding web resources
Latest Entries
Infographic presenting EU funding for culture, film and audiovisual media 2000–2017
● 17 years ● 194 organisations ● 799 projects
The Goethe-Institut Ljubljana is the official cultural institute of the Federal Republic of Germany in Slovenia, a part of the globally operating Goethe-Institut network. Its aim is to encourage international and cultural exchange and understanding as well as to foster German as a foreign language outside Germany. It was established in 2004, expanding the programme activities of the former "German Reading Room", opened in 1995. Today's "German Library", still located at the premises of the Central Technological Library at the University of Ljubljana, offers a rich variety of contemporary German-language literature for free.
Goethe-Institut Ljubljana is a member of EUNIC Slovenia, a network involving several European cultural institutions promoting intercultural dialogue, mobility, early language learning, and multilingualism.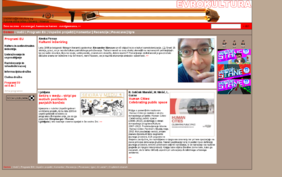 Established in 2005 by SCCA-Ljubljana Centre for Contemporary Arts, Evrokultura.org (Euroculture.org) is a web tool for arts managers in Slovenia dedicated to the European Union funding programmes relevant for the cultural field.
Subcategories
This category has the following 19 subcategories, out of 19 total.
Pages in category "Funding"
The following 76 pages are in this category, out of 76 total.
Media in category "Funding"
The following 3 files are in this category, out of 3 total.