Slovene Arts & Culture Residency, New York
From Culture.si
Contact info
In residence - suspended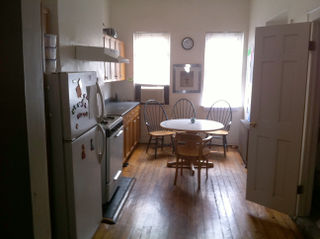 Eligibility
The residencies host Slovene artists, writers, translators, curators, critics, producers, etc., regardless of discipline. Following the open call, the residents are selected by the ministry's expert committee for the following year, considering the submitted proposals that should outline an art project or a research developed in partnerships with local organisations or experts.
The Ministry of Culture covers the rental, maintenance and travel costs. The residency is co-managed by the Embassy of the Republic of Slovenia in Washington.
Current and past residents
See the list of current residents in New York in the right-hand column, and follow the link below for the Archive of the Residencies.
See also
External links
References
Recommended by former residents
Gallery