Category:Visual arts
From Culture.si
Subcategories
This category has the following 35 subcategories, out of 35 total.
C

G

P

V

V cont.

V cont.

S
In our Events Archive you can search for Visual arts from Slovenia Worldwide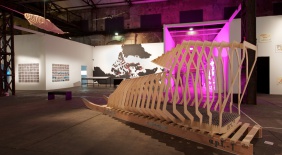 Projekt Atol is a non-profit cultural institution founded in 1992 by Slovene conceptual and new media artist Marko Peljhan and officially registered in 1994. Its activities range from art production to scientific research and technological prototype development and production. The technological arm of Projekt Atol, called PACT Systems (Projekt Atol Communication Technologies), was founded in 1995, and the flight operations branch, Projekt Atol Flight Operations, was founded in 1999 to support art and cultural activities in the atmosphere, in orbit, and beyond.
Projekt Atol serves as the institutional, financial and logistics support frame for several projects and initiatives, such as its Makrolab project and the recent Arctic Perspective Initiative.
The OHO Group Award is given annually to an individual Slovene artists or a group of Slovene artists up to 35 years of age, for works of art in the field of painting, photography, video, new media and performance. The prize was established in 2006 by the P.A.R.A.S.I.T.E. Institute (Ljubljana) in cooperation with the Foundation for a Civil Society (New York). It is based on an open call, followed by the selection of the nominees and then bestowed in a ceremony at the P74 Centre and Gallery.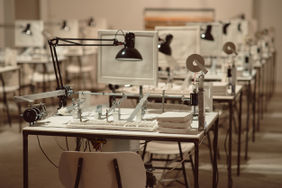 Pages in category "Visual arts"
The following 270 pages are in this category, out of 270 total.
A

B

C

D

E

F

G

G cont.

H

I

J

K

L

M

M cont.

N

O

P

R

S

Š

T

U

V

W

Z

Ž
Media in category "Visual arts"
The following 259 files are in this category, out of 259 total.