Category:Libraries
From Culture.si
Libraries web resources
Latest Entries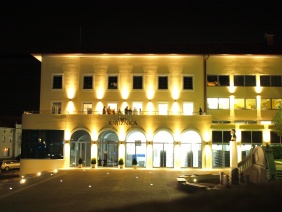 Beno Zupančič Library Postojna is one of the Notranjska region's main cultural, educational and free time activity centres. It has branches in Pivka and Prestranek. Originally established in 1905 as the People's Library, this institution was known from 1957 as the City Library before it acquired its current name in 1981.
The Russian Centre of Science and Culture (RCSC) was established in Ljubljana in 2011. In January 2012 a specialised library was opened to support research and study activities.
The RCSC library offers a broad range of publications as well as digital resources on Russian culture and sciences. The reading room provides access to the records of the Presidential Library of B. N. Yeltsin, which houses more than 80,000 units, offering research material on Russian history and statehood. In addition to borrowing books or videos, library members are invited to take part in various cultural events, regular film screenings, concerts, literary evenings, and other presentations.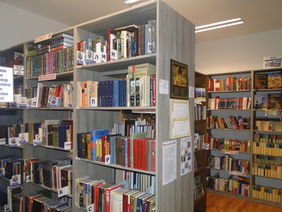 Subcategories
This category has the following 26 subcategories, out of 26 total.
C

D

F

L

L cont.

M

N

P

R

S

T

U

V
Pages in category "Libraries"
The following 147 pages are in this category, out of 147 total.
A

B

C

Č

D

E

F

F cont.

G

H

I

J

K

L

M

M cont.

N

O

P

R

S

Š

T

U

V

Ž
Media in category "Libraries"
The following 126 files are in this category, out of 126 total.