Category:Libraries
From Culture.si
Libraries web resources
Latest Entries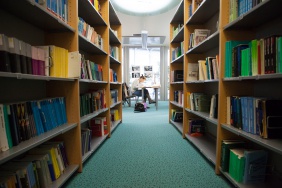 Established in 1985, the Jože Goričar Central Social Sciences Library facilitates and supports teaching, study, and research in the social sciences. It is located on the first floor of the Faculty of Social Sciences in Ljubljana. In addition to lending library material, members are welcome to use the reading room, which sits 175 and houses thirty PC workstations and eight carrels. The library compiles its own databases which encompass faculty theses and Slovene social sciences articles. Members may also access a wide array of e-journal and e-book databases, for example, Sage Journals Online, Ingenta Connect, ScienceDirect, SpringerLink, OCLC ECO, PSycArticles, and NetLibrary. Library staff provide information retrieval services, bibliography searches and creation, and various forms of education.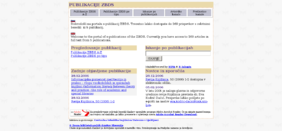 The e-publications portal of the Union of Associations of Slovene Librarians currently contains over 300 articles in full text from 5 publications, including Library, Journal of Library and Information Science, with abstracts in English.
Subcategories
This category has the following 26 subcategories, out of 26 total.
C

D

F

L

L cont.

M

N

N cont.

P

R

S

T

U

V

L
Pages in category "Libraries"
The following 148 pages are in this category, out of 148 total.
A

B

C

Č

D

E

F

G

H

I

J

K

L

M

M cont.

N

O

P

R

S

Š

T

U

V

Ž
Media in category "Libraries"
The following 125 files are in this category, out of 125 total.