Category:Media
From Culture.si
Subcategories
This category has the following 15 subcategories, out of 15 total.
In this section you can find a list of selected media that
cover arts, culture and humanities (including scientific journals)
offer content for international readership
act also as cultural producers and bestow awards, organise events or festivals etc.
Media web resources
Latest Entries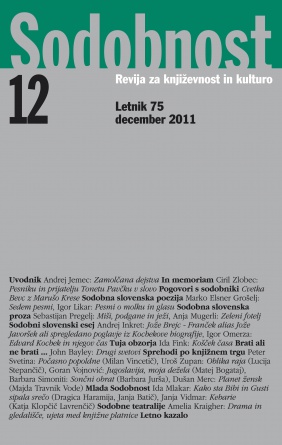 Sodobnost was founded in 1933, following the collapse of an earlier magazine, Ljubljanski zvon, and is the oldest Slovene magazine dedicated to literature and culture. It has since been published regularly, though during World War II it was off the shelves for 3 years. Since 2004 it has been published by the Sodobnost International Cultural Society. Sodobnost also confers the Best Short Story Award jointly with the Slovene Writers' Association and the Best Slovene Essay Award.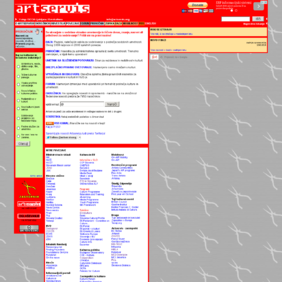 Artservis remains online, however since December 2013 it has not been updated due to the lack of funding. Below you can read an archival article about the Artservis.
Pages in category "Media"
The following 142 pages are in this category, out of 142 total.
A

B

Č

C

D

E

F

G

H

J

K

L

M

N

O

P

R

R cont.

S

Š

T

U

V

Z
Media in category "Media"
The following 2 files are in this category, out of 2 total.