Category:Media
From Culture.si
In this section you can find a list of selected media that
cover arts, culture and humanities (including scientific journals)
offer content for international readership
act also as cultural producers and bestow awards, organise events or festivals etc.
Media web resources
Latest Entries
Launched in March 2003, The Slovenia Times is a monthly English-language magazine which covers all aspects of Slovene society, from business and social topics to culture and sports, however its main focus is economy with a special emphasis on foreign direct investment. Its print-run is 10,000 copies, distributed at Ljubljana Airport, hotels, conferences, on Adria Airways flights, as well as to individual and corporate subscribers around the world.
The website provides daily news in English. Around 75 per cent of the readership are foreigners: business people and diplomats living in Slovenia, while the remaining 25 per cent comprises Slovene business people.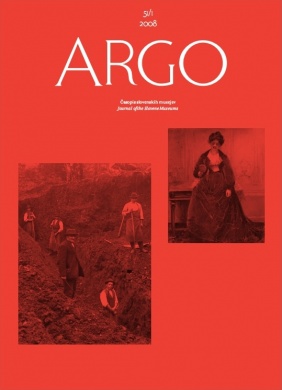 Argo, the Journal of the Slovene Museums is the most important professional publication of Slovene museum experts dealing with art history and the museology of the ancient and the medieval periods. The National Museum of Slovenia, which established the journal in 1962, today co-publishes it with the Association of Slovene Museums and the Slovene Museum Society.
Papers are in Slovenian with abstracts in English. The journal is published twice yearly and distributed within international museum networks. Back issues are available and can be purchased at the museum store of the National Museum of Slovenia or ordered by e-mail.
Subcategories
This category has the following 15 subcategories, out of 15 total.
Pages in category "Media"
The following 140 pages are in this category, out of 140 total.
A

B

Č

C

D

E

F

G

H

J

J cont.

K

L

M

N

O

P

R

R cont.

S

Š

T

U

V

Z
Media in category "Media"
The following 2 files are in this category, out of 2 total.