Category:Visual arts
From Culture.si
Subcategories
This category has the following 35 subcategories, out of 35 total.
C

G

P

V

V cont.

V cont.

S
In our Events Archive you can search for Visual arts from Slovenia Worldwide
all events
Visual arts web resources
Latest Entries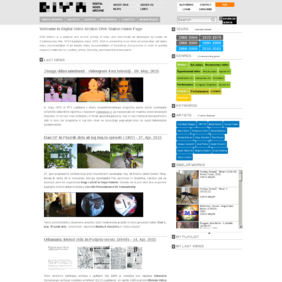 DIVA Station is a research and study archive of video and new media art developed and maintained by the SCCA-Ljubljana Centre for Contemporary Arts. It presents artworks by more than hundred artists based in Slovenia who have contributed their works to the care of the archive while maintaining the licence for these works. Apart from analogue and digital archive accessible for viewing at the SCCA Project Room, DIVA (Digital Video Archive) it is now also available online. DIVA Station constantly adds newly acquired works to the archive and promotes an overall understanding of artistic oeuvre by organising discussions, screenings and presentations.
The DIVA Station is also a partner archive of GAMA (Gateway to Archives of Media Art), an international Internet platform, which brings together eight European video and media archives to make them more visible and easily accessible in order to increase awareness and mediation of media art.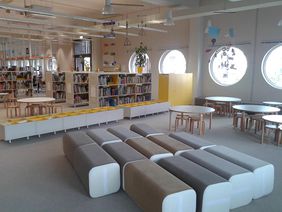 Founded in 1958, Cankar's Library Vrhnika is a regional library and an information centre. In addition to its ongoing library activities, it runs a variety of events and educational activities for children and adults, including English lessons, music, dance, and fine arts workshops, weekly fairytale readings, new book presentations, and exhibitions by local artists. Reading club events are also organised with the aim of stimulating reading. The library has a special room dedicated to the first published works of Ivan Cankar (1876–1918), a fin de siècle writer born in Vrhnika. Ivan Cankar Library has a branch library in Borovnica. In 2014 the library moved to the new Culture House in the renovated premises of the former IUV Leather Industry Vrhnika. The library incorporates some of the features of the former industrial sewing hall.
Pages in category "Visual arts"
The following 280 pages are in this category, out of 280 total.
A

B

C

D

E

F

G

G cont.

H

I

J

K

L

M

N

O

P

R

S

Š

T

U

V

W

Z

Ž
Media in category "Visual arts"
The following 261 files are in this category, out of 261 total.