DIVA Station
From Culture.si
Contact

Postaja DIVA
Metelkova 6, SI-1000 Ljubljana
Peter Cerovšek, Head
The DIVA platform
DIVA Station serves as an umbrella project and presentation platform for programmes focusing on video art, and is based on the documentation project Videodokument. It includes also the artists' Internet Portfolio, Artservis' Collection, and Videospotting as well as seminars, exhibitions and discussions with the aim to inform professionals and wider public about the theoretical, practical and artistic aspects of the audiovisual archives of contemporary art.
The DIVA Station premièred at Škuc Gallery in June 2009 and was officially launched in October 2011 at Kapelica Gallery.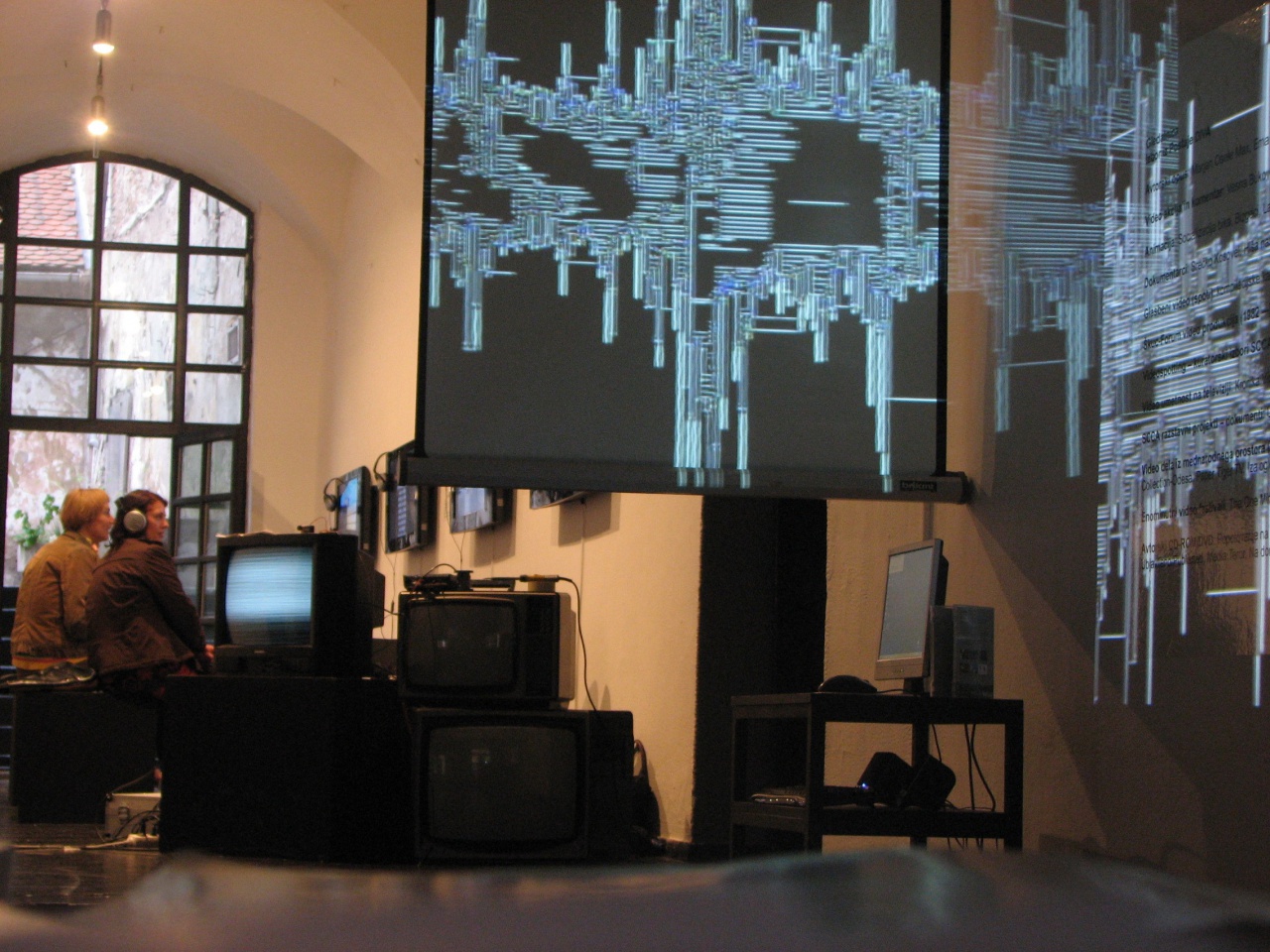 DIVA Station presented at the Škuc Gallery, 2009
Videospotting programme
Videospotting offers a series of surveys or thematic programmes of Slovene video art curated by SCCA-Ljubljana's curators (Barbara Borčić, Ida Hiršenfelder, etc.) and invited experts (Nerina Kocjančič, Igor Španjol to name just two). Since 1994 Videospotting is annually presented up to 6 times. Presentations are featured at various international and national showcases mostly in a form of screenings and exhibitions accompanied by lectures.
Recent screenings of Videospotting took place abroad at the festival Ars Electronica in Linz (Austria, 2009), the Lux Centre in London (UK, 2011), the Arsenal Gallery in Poznan (Poland, 2010), the Townhouse Gallery in Cairo (Egypt, 2008 and 2010) and at the Transmediale festival in Berlin (Germany, 2008).
Women Artists' Archives Online
Not Yet Written Stories – Women Artists' Archives Online project, supported by the Creative Europe Programme, was launched in 2019 by the Polish Fundacja Arton, in collaboration with SCCA-Ljubljana, Latvijas Laikmetigas Makslas Centrs, Lithuania, and the Ured za fotografiju, Croatia.
GAMA (Gateway to Archives of Media Art)
The DIVA Station was also a partner archive of GAMA (Gateway to Archives of Media Art), an international Internet platform launched in 2007, which brought together eight European video and media archives to make them more visible and easily accessible in order to increase awareness and mediation of media art.
See also
External links
Gallery