Hladilnica Gallery, Pekarna
From Culture.si
Contact
Galerija Hladilnica, Pekarna
Ob železnici 8, SI-2000 Maribor
Archival article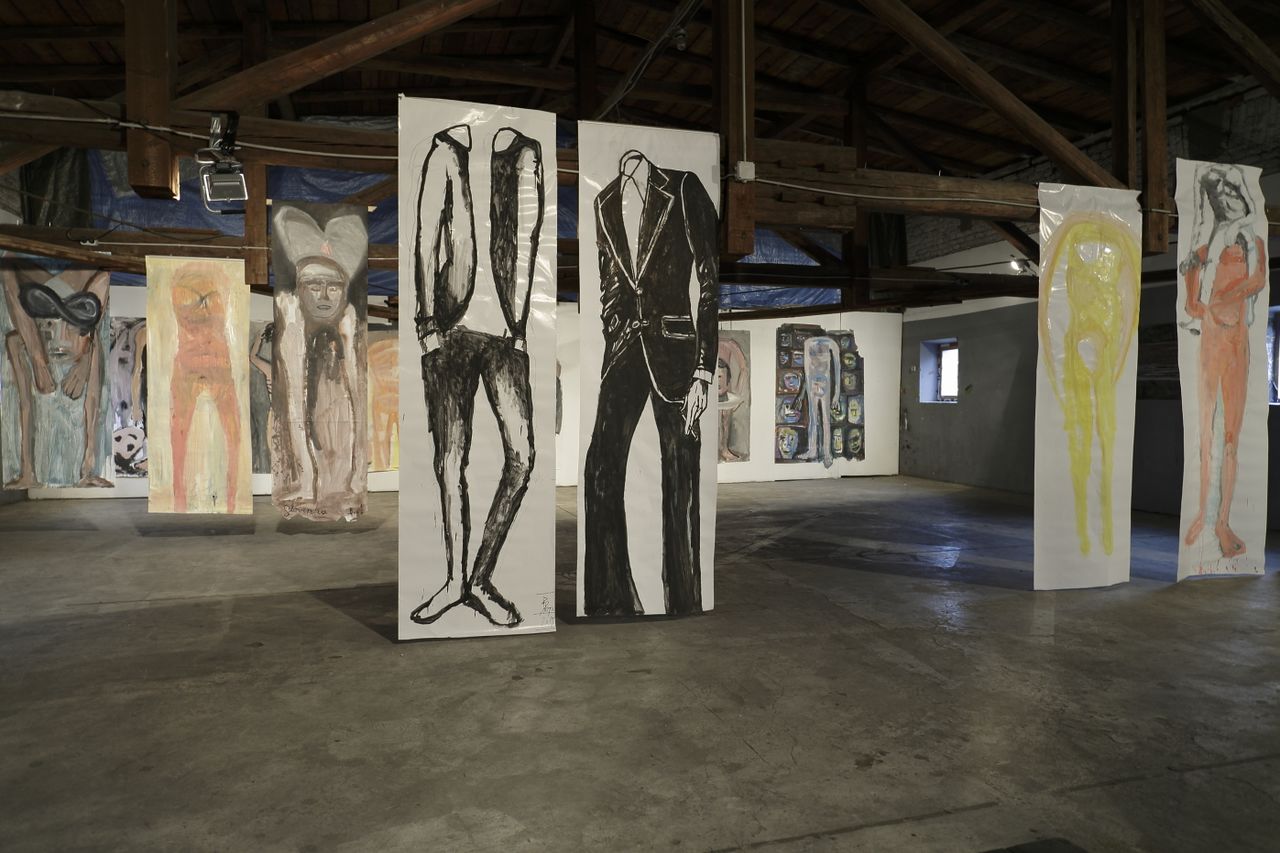 An exhibition by Borut Popenko at Hladilnica Gallery, Pekarna, 2016. Hladilnica Gallery, Pekarna is an exhibition space held in Pekarna Cultural Centre in Maribor. It is a part of the , a non-profit and non-governmental institution supporting civil-social initiatives and multicultural cooperations. Hladilnica Gallery presents mainly the work of younger artists who work in the field of urban alternative culture and subculture.
Background
In 2006 the French association Otto-prod developed the project La Vitrine in co-production with the Pekarna Magdalena Network. They started organising exhibitions in the Small Gallery in Pekarna Cultural Centre. In 2007 the space of the former Fridge Hall was entirely renovated into Hladilnica Gallery. The La Vitrine collective managed an art residency programme and exhibitions in it. In August 2010 they presented the work of the French photographer Luce Moreau as a part of the Decomposition residency, which was their last project in Hladilnica Gallery. Today the project La Vitrine has extended abroad, it is now active in the city of Marseille (France).
Programme
The programme of Hladilnica Gallery is now led but not curated by Pekarna Magdalena Network and open to everyone. In April 2011 it featured the solo exhibition Take Me Seriously by the street artist OVCA.
Because of the spatial characteristics the installation of works is usually very site-specific. Artists exhibit works in various media or perform. In March 2010 performance presentations of the results of workshops of the high school Second Gimnazija Maribor.
Exhibition space
dimensions: Fridge Hall: 521m² (17m x 30.7m x 5m H) incorporating 77 linear metres of wall space; Small Gallery: 400m² (15.4m x 26m x 4.5m H) incorporating 48 linear metres of wall space
installation system: hammer-and-nail installation, sculpture pedestals
lighting: halogen lighting system
See also
External links
Gallery