Category:Slovenian-Austrian Year of Neighbourhood Dialogue 2019–2020
From Culture.si
A year-long project is intended "to develop a new partnership between the two countries, increase mutual familiarity and cooperation between institutions and inhabitants of the neighbouring countries and to eliminate stereotypes".
In the framework of the Austrian-Slovenian Year of the Neighbourhood Dialogue, more than 60 cultural events, including concerts, theatre and dance performances, film screenings, and exhibitions are organised in both countries. In addition, a number of joint projects on the topics of history, tradition, the environment, sport, protection of water and the Alpine region, and promotion of tourism are going to take place up to autumn 2020.
On October 9, the programme was initiated with two simultaneous jazz concerts in Vienna and in Ljubljana with the Foreign Ministers of Austria and Slovenia participating. The Slovenian saxophone quartet "Ensemble 4Saxess" performed together with two Austrian musicians, Gabriel Lipuš (tenor) and Benjamin Ziervogel (violin), at the REAKTOR in Vienna. Meanwhile in Ljubljana a parallel concert was organised: Wolfgang Seligo Jazz Trio performed with guests Nina Strnad (vocal) and Jaka Kopač (sax) at the Festival Hall.
The year of neighbourhood dialogue will conclude on the eve of the 100th anniversary of the Carinthian plebiscite. The Slovenian national minority in Austria, as well as the Slovenian-Austrian friendship associations, clubs and individual members of the German-speaking community in Slovenia, each make a unique contribution to the cultural and social life in the neighbouring countries.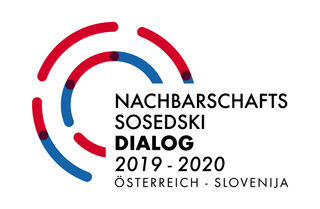 External links
Pages in category "Slovenian-Austrian Year of Neighbourhood Dialogue 2019–2020"
The following 5 pages are in this category, out of 5 total.