ARS Gallery
From Culture.si
Contact

Galerija ARS
Jurčičev trg 2, SI-1000 Ljubljana
Sonja Bezenšek, Head
Archival article
This commercial gallery, managed by Mladinska knjiga Publishing House, specialises in book illustration, graphic art and antiquities and Slovene crafts objects. It incorporates a shop with tools for visual artists and occasionally presents some small exhibitions of work by local artists.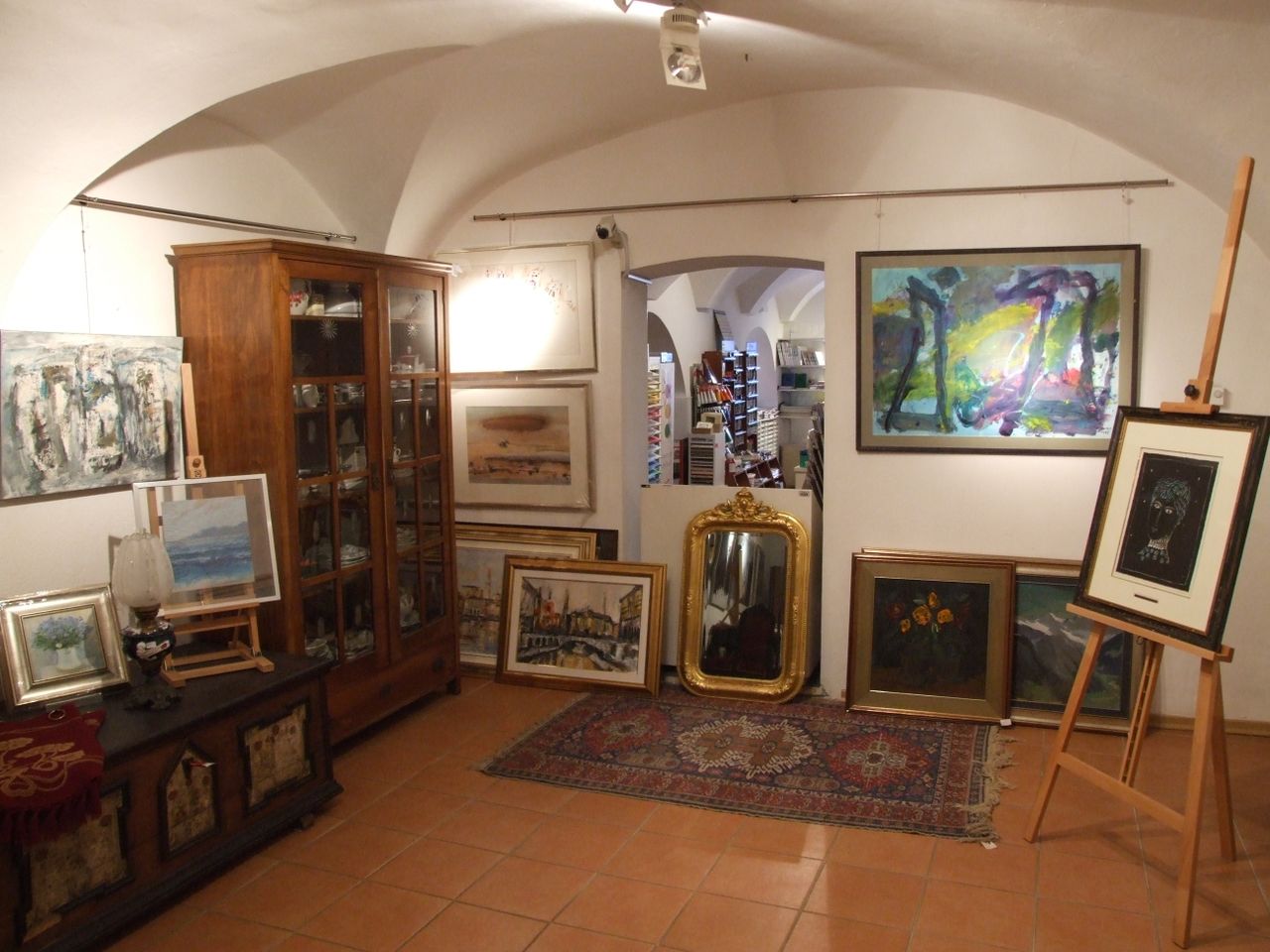 ARS Gallery in Ljubljana was the first established commercial gallery in Slovenia, managed by Mladinska knjiga Bookstores, closed in 2015.
The origins of the ARS Gallery go back to 1973 when one of the Mladinska knjiga shops started selling imported artistic materials and literature. It evolved into one of the first commercial galleries, presenting works by contemporary Yugoslav artists. The gallery has been situated at its present location since 1980.
Exhibition space
dimensions: 40m² (10m W x 4m D x 3m H)
installation system: Nielsen hanging system
lighting: neon lighting
climate control: yes
sales policy: sales permitted (% commission by negotiation)
security: security system installed
See also
External links
Gallery