Satchmo Jazz Club
From Culture.si
Archival article
The club operated between 1993 and 2020.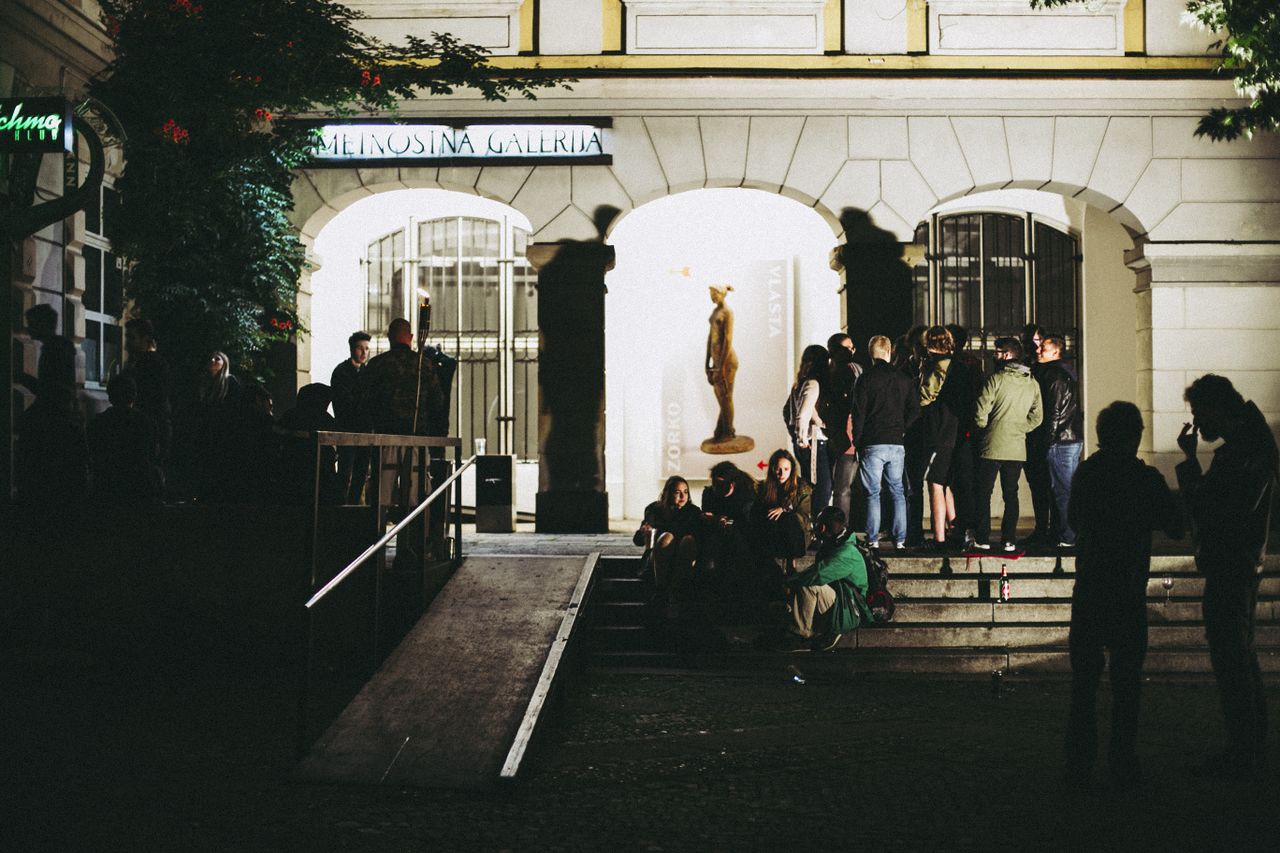 Outside Satchmo Jazz Club, 2018.
The club reached its peak during the acclaimed Skrite note (Hidden Music Score) Festival series of avant-garde music concerts organised by KIBLA Multimedia Centre and during the time it served as the main venue for the Izzven Jazz Festival, which took place annually from 2000 to 2009.
Lectures, art performances, and small-scale independent stage productions also take place at the club.
See also
External links
Gallery