Tribuna Magazine
From Culture.si
Archival article
Tribuna is a student magazine with a strong legacy of critical reflections on society. Established in 1951 it first served as a students' bulletin which in the 1960s evolved into a confrontational magazine that was banned or reformed several times.
The most recent reboot of Tribuna happened in May 2015. Run by the Student Organisation of the University of Ljubljana, the magazine is available in printed version as well as via its website. It brings interviews, reviews, critical reflections, illustrations and comics. It is distributed free of charge at the faculties of the University of Ljubljana, as well as at bars, galleries, and libraries.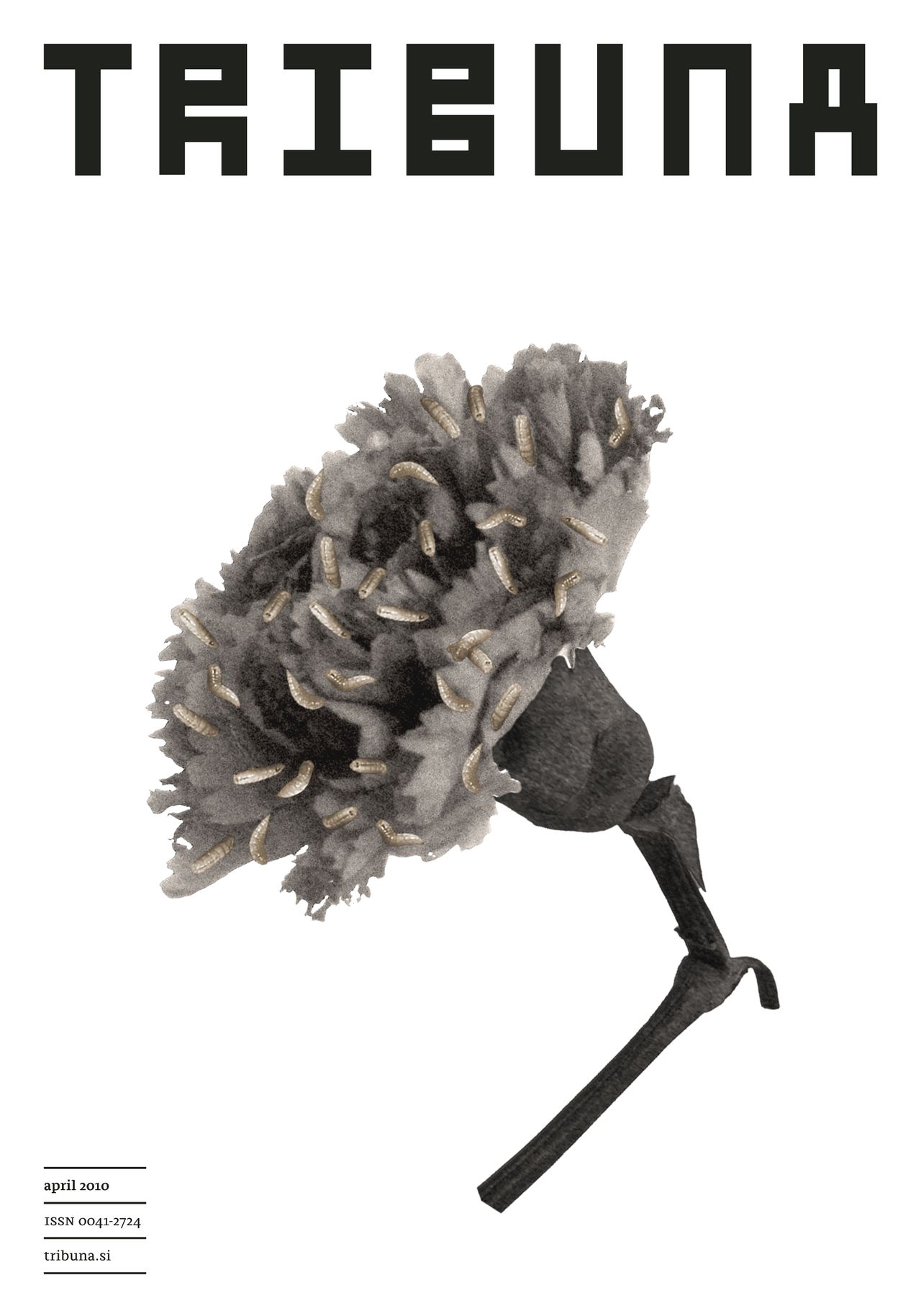 Tribuna, April 2010
Background
Among the early contributors were many of today's intellectuals and politicians (for example, Mladen Dolar, Lev Kreft, Darko Štrajn, Marcel Štefančič, Igor Ž. Žagar, Rastko Močnik, Igor Lukšič, Slavoj Žižek, Igor Bavčar, and Dimitrij Rupel). Tribuna also served as a platform for conceptual art. In 1966, for example, the OHO Group (1966–1971) published there its OHO Manifesto (written by Iztok Geister and Marko Pogačnik).
Tribuna later stagnated and ceased to exist in 1998. In December 2009, however, a new editorial team re-established the magazine as an independent voice of civil society, published by the Student Organisation of the University of Ljubljana. With its proactive editorial policy it questioned the principles of media objectivity. Its content (in Slovenian) was available under the Creative Commons licence. Its unique typography Tribunal and the overall graphic design were conceived by Aljaž Vindiš who won the Grand Prix at the Biennial of Slovene Visual Communications in 2011.
3buna
Due to disputes between the editorship and the publisher, who wanted the journal to be somewhat more tame, this particular manifestation of Tribuna ended in spring 2015. For a time it persisted as an alternative, web based outlet of the journal under the name 3buna.
See also
External links
Gallery