Contact
Festival Grounded
Mestni trg 2, SI-1000 Ljubljana
Phone386 (0)
Barbara Rajgelj
Frequencyannual
Festival dates24.8.2023 - 26.8.2023
Programme
The theme of the first festival in 2015 was the Autonomy of migration. It tackled mobility as a primary and constitutive force of social life. Migrants are moving regardless of the controls and limits, although the measures of control brutally mark and stop people both at borders and in the territory of the target countries. Migration is a multidirectional movement that forces us to think of antagonisms that already reside in our societies. The Grounded Festival held a mirror to them. A few thematic-oriented discussions took place, such as "What is Europe the name of", "From migrant to fellow citizen", "Deinstitutionalization of migrant accommodation", "Invisible fights of LGBTI migrants in the EU" etc. Renowned Slovene intellectuals from the field participated. As for the music part of the festival, which was entirely held at the Pritličje Cafe, many sound artists and DJs of contemporary electronic music such as Nova Deviator and Nina Hudej performed.
The theme of the second Grounded Festival in November 2018 was Intimacy in the age of artificial intelligence. The topics that the festival was dealing with were: What happens to the idea of privacy in the era of self-surveillance? What and whom does democracy serve in relation to the automation of justice? What is free thought in the times of personalised manipulation of thought patterns? How to recognize totalitarianism when corporations know more about citizens than states?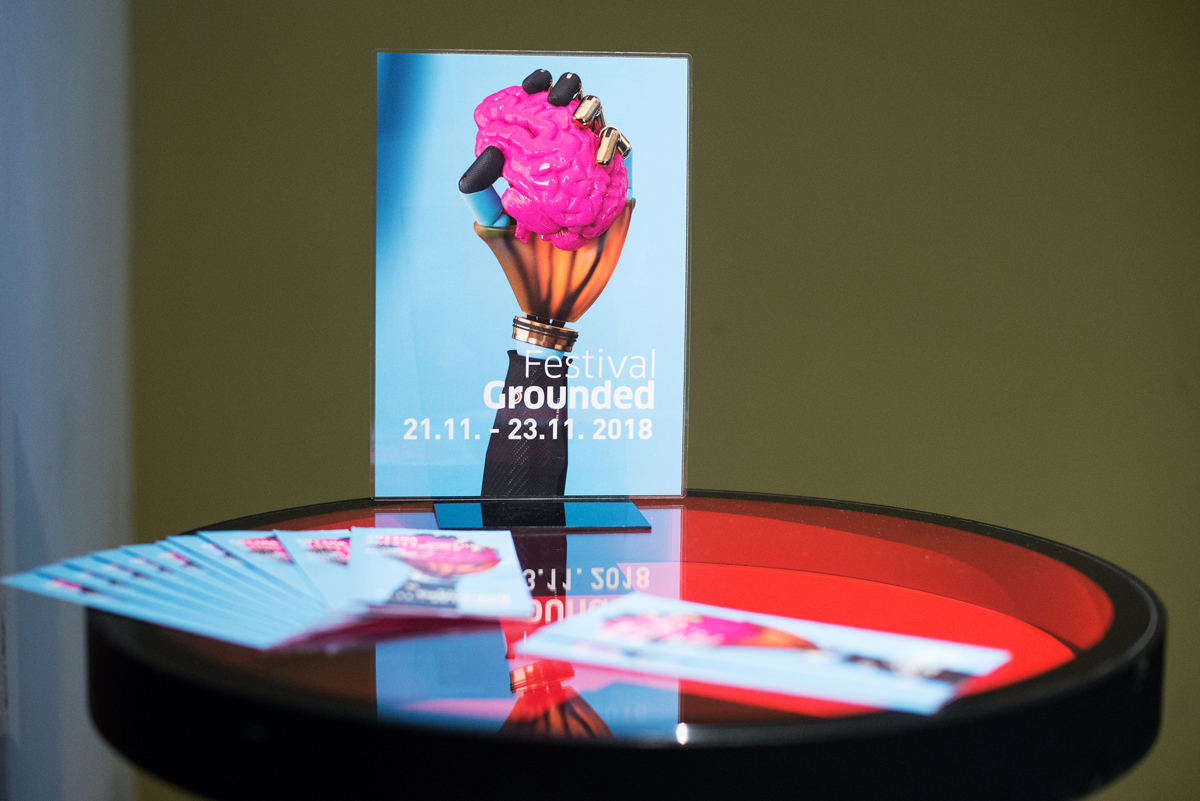 Grounded Festival, 2018.
The festival took place in several locations in Ljubljana. This time, as with the first festival, lectures and discussions by renowned experts, such as internet artist Vuk Ćosić, sociologist Primož Krašovec or philosopher Muanis Sinanović, and music evenings of contemporary electronic music, for example of collectives Warrego Vales or Institution took place.
The program team for the Grounded Festival 2018 was Nina Hudej, Nina Kodrič and Matej Mihevc for the music programme; Nika Mahnič, Barbara Rajgelj and Monika Weiss for the discursive programme; Luka Grčar for 3D animation; Rok Marinšek for graphic design; the moderator was Dražen Dragojević; and Taj Pečnikar was responsible for the sound.
The theme of the 2019 edition was Automation and power, while the 2020 edition's theme was Truth.
Venues
The festival takes place at Pritličje, Museum of Contemporary Art Metelkova (MSUM), Slovenian Cinematheque, at the Atrium of the Scientific Research Centre (ZRC SAZU), Slovene Academy of Science and Arts, and in the clubs Channel Zero, Monokel and Tiffany at Metelkova.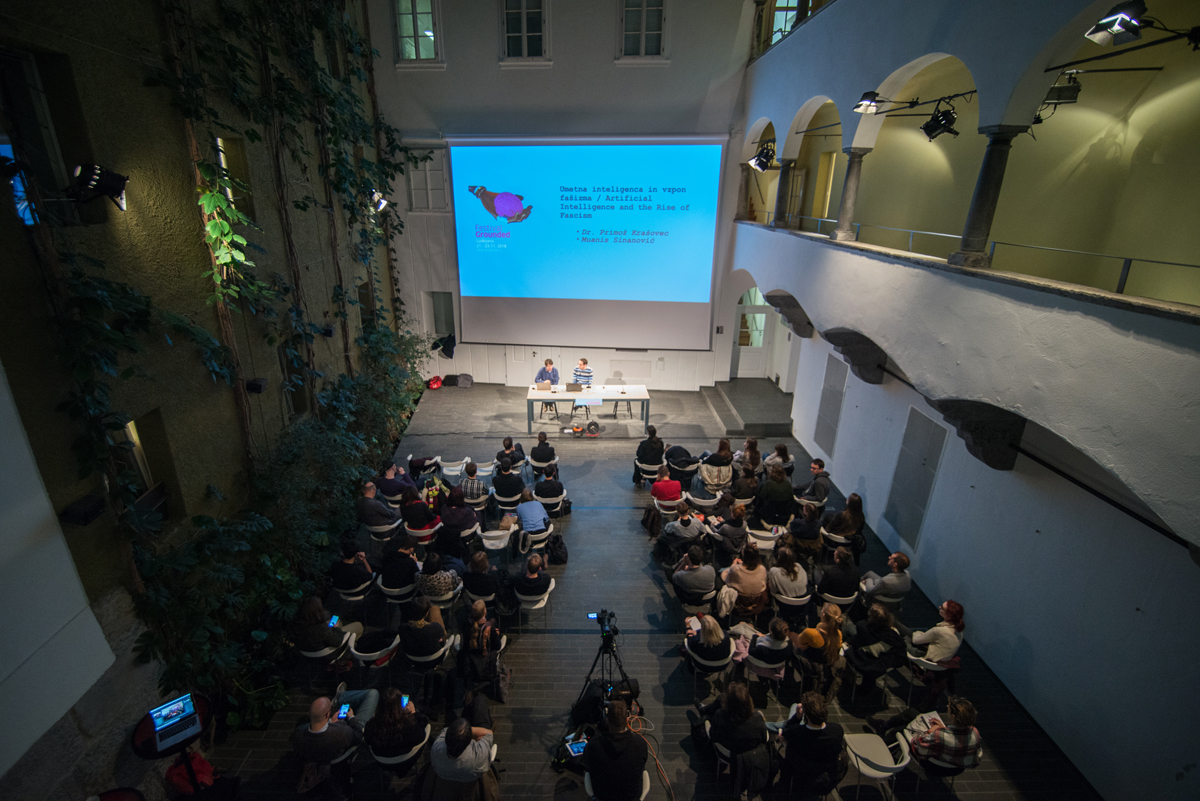 Sex robots – From Extensions to Independent Entities, lecture by Elinor Wadman and Dr. Renata Šribar at Grounded Festival, 2018.
See also
External links
Gallery