---
Take a look at interactive world map of cultural events and activities abroad, involving Slovene artists and researchers. Our unique, handpicked archive of over 6400 events in more than 90 countries can be filtered by year, country and art field.
A growing archive of events is a unique source of information on international activity in the field of arts and culture. Events organisers and producers are encouraged to send us information on events for inclusion in our listings.
Here you can search the events 2010–2023.
We have developed also an interactive map of events. By clicking on the map, a list of events in a certain city pops up, with basic data about the event.
Wrong or missing data? Please, let us know - send the updates to editors at editor@culture.org who are trying to brush up the database after a 2-year break.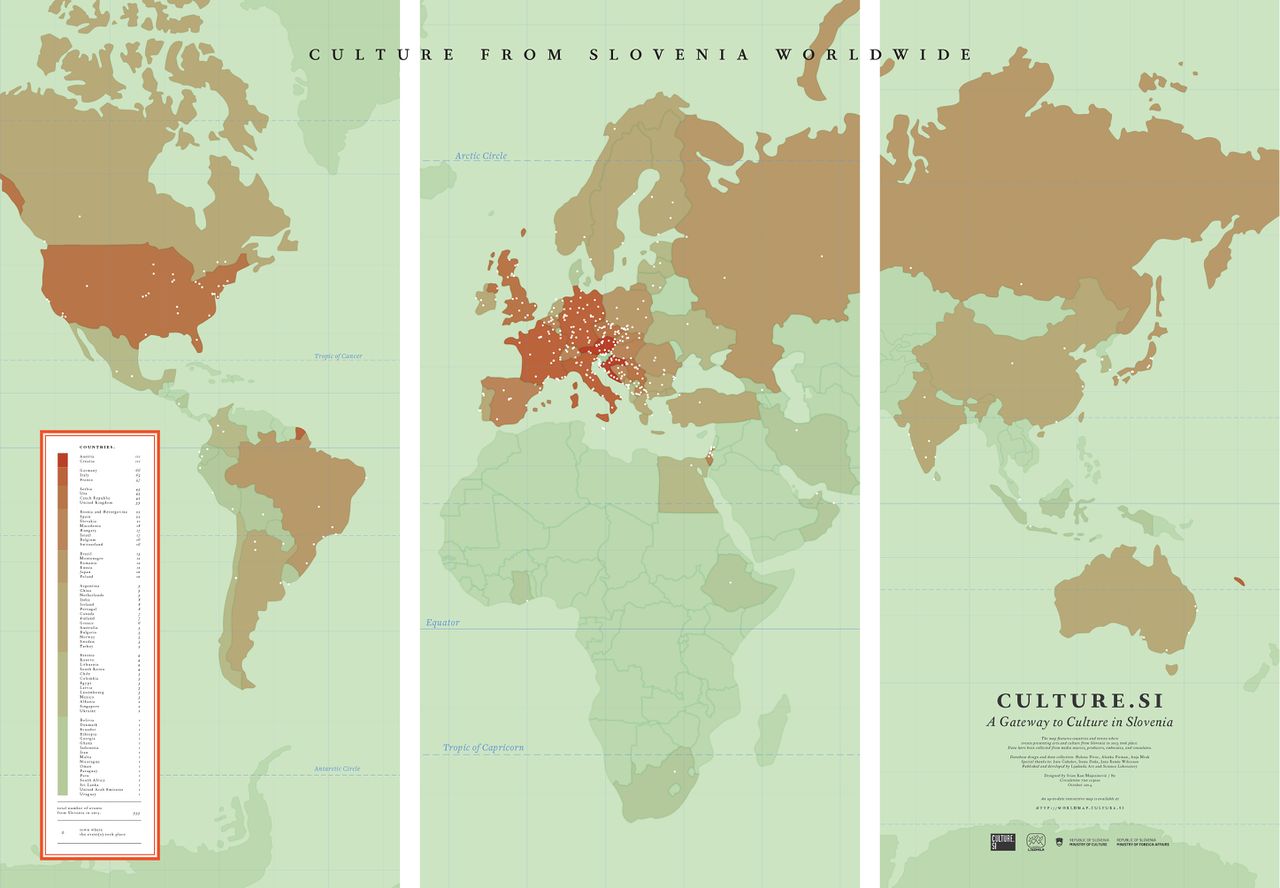 Culture from Slovenia Worldwide, the printed version of the world map with the 950 events in 2013.
The printed poster designed by Ivian Kan Mujezinović, Grupa Ee, was among the 210 selected entries that were shown at the Biennial of Slovene Visual Communications exhibition in autumn 2015.
Cf. * Culture from Slovenia World Map
Worldwide events on Culture.si
How to contribute your event
Archive of worldwide events 2010–2023
Festivals abroad with Slovenian participation
Residencies in NY, London, Barlin and Vienna
International awards
Culture.si lists a selection of significant international awards. Please let us know about important awards we might have overlooked.
Networks abroad
Bilateral Cooperation