Category:Libraries
From Culture.si
Libraries web resources
Latest Entries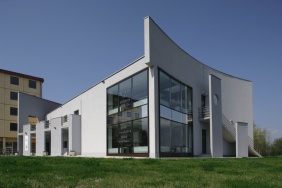 Established in 1946 Brežice Library is a public library that engages in educational, entertainment, cultural and information activities for people in the Municipality of Brežice. In 1980 it moved to its present location, which was later expanded and modernised in the period 2002–2006. In addition to its central space, the Brežice Library has two movable book collections – at Pišece and at the military barracks in Cerklje ob Krki.
The Brežice Library has been selected by the organisation NAPLE (National Authorities on Public Libraries in Europe) for presentation in the Library Buildings database which features cutting-edge contemporary library buildings in Europe.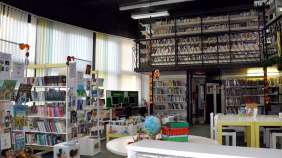 Jesenice Municipal Library was established in 1954, though the roots of librarianship in this region reach back to the 19th century. It constitutes one of the most important information and cultural centres of the region, running eight branches in Jesenice, Hrušica, Javornik-Koroška Bela, Kranjska Gora, Dovje-Mojstrana, Rateče, Gozd-Martuljek, and Žirovnica.
Subcategories
This category has the following 25 subcategories, out of 25 total.
C

D

F

L

L cont.

M

N

N cont.

P

R

S

T

U

V
Pages in category "Libraries"
The following 147 pages are in this category, out of 147 total.
A

B

C

Č

D

E

F

F cont.

G

H

I

J

K

L

M

M cont.

N

O

P

R

S

Š

T

U

V

Ž
Media in category "Libraries"
The following 125 files are in this category, out of 125 total.