Category:Media
From Culture.si
In this section you can find a list of selected media that
cover arts, culture and humanities (including scientific journals)
offer content for international readership
act also as cultural producers and bestow awards, organise events or festivals etc.
Media web resources
Latest Entries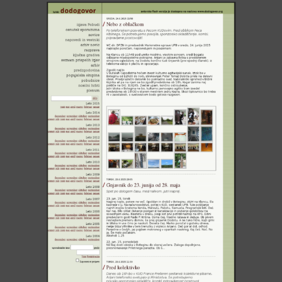 An independent portal with news (archive, documents) on negotiations, discussions, developments, agreements and disagreements in the dialogue between the NGO sector and the Slovene Government (in Slovenian dogovor means "agreement"). Dodogovor.org has been maintained by the Association of the Friends of Moderate Progress since 2004. Its main contributor Marko Brecelj writes juicy and illustrated reports that reveal the everyday of the NGO organisations in Slovenia and introduces polemic discussions in the sector.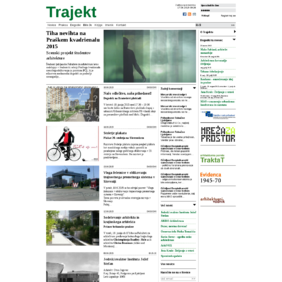 Since it was launched in 2003 Trajekt.org has become the most popular and most up-to-date source of information about architecture, spatial planning, and urban affairs in Slovenia. The website developed by TrajekT, Institute for Spatial Culture aims to encourage a sound and argued democratic discourse about different projects in Slovenian cities and rural areas.
Trajekt online is open to anybody interested in publishing news, articles and photos related to spatial culture, life in built environments, architecture, landscape architecture, town planning, design, and related matters. Comments on the national and municipal policies regarding architecture and planning, critics of the projects, and news about architectural events are published on the Internet and sent to subscribers every 2nd week.
The portal contains an online archive of interesting contributions and projects like Architectural Guide, as well as databases of architecture studios, magazines, and organizations.
Subcategories
This category has the following 15 subcategories, out of 15 total.
Pages in category "Media"
The following 124 pages are in this category, out of 124 total.
A

B

Č

C

D

E

F

G

H

J

K

L

M

N

O

P

R

R cont.

S

Š

T

U

V

Z
Media in category "Media"
The following 2 files are in this category, out of 2 total.