Category:Media
From Culture.si
In this section you can find a list of selected media that
cover arts, culture and humanities (including scientific journals)
offer content for international readership
act also as cultural producers and bestow awards, organise events or festivals etc.
Media web resources
Latest Entries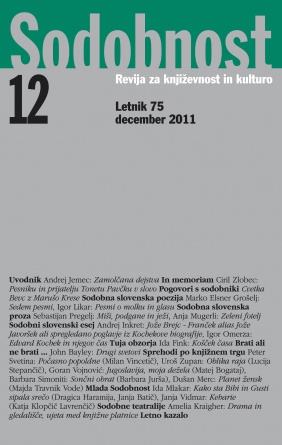 Sodobnost was founded in 1933, following the collapse of an earlier magazine, Ljubljanski zvon, and is the oldest Slovene magazine dedicated to literature and culture. It has since been published regularly, though during World War II it was off the shelves for 3 years. Since 2004 it has been published by the Sodobnost International Cultural Society. Sodobnost also confers the Best Short Story Award jointly with the Slovene Writers' Association and the Best Slovene Essay Award.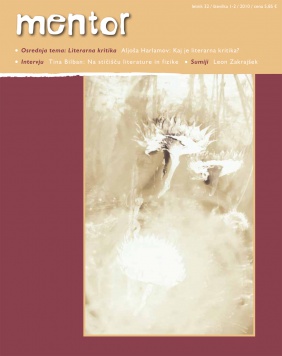 Launched in 1978, the magazine Mentor aims to develop an interest in writing, reading and understanding quality literature. It publishes literary texts, interviews, reviews, and reports on various symposia and festivals. It also incorporates literary competitions to stimulate young creative writers and is illustrated by emerging artists.
Mentor is one of the 4 publishing projects devoted to literature at the Public Fund for Cultural Activities of the Republic of Slovenia. It is published 5 times per year.
Subcategories
This category has the following 15 subcategories, out of 15 total.
Pages in category "Media"
The following 133 pages are in this category, out of 133 total.
A

B

Č

C

D

E

F

G

H

J

K

K cont.

L

M

N

O

P

R

R cont.

S

Š

T

U

V

Z
Media in category "Media"
The following 2 files are in this category, out of 2 total.