Category:Media
From Culture.si
In this section you can find a list of selected media that
cover arts, culture and humanities (including scientific journals)
offer content for international readership
act also as cultural producers and bestow awards, organise events or festivals etc.
Media web resources
Latest Entries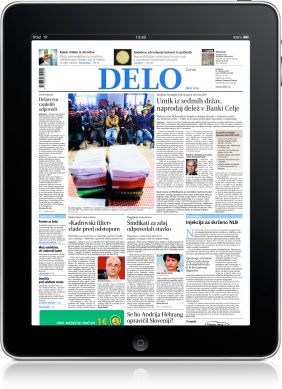 Delo [Labour] is a central Slovene national daily newspaper that appeared in May 1959 with the merging of the two dailies Slovenski poročevalec and Ljudska pravica). An evening version is available as well as a day version. In 2013 its average daily print run is about 46,200 issues. According to the National Research on Readership, Delo was read in 2013 by 143.000 people each day, which gives it a 8.4 per cent daily reach.
Since 1991 Delo newspaper also confers the Kresnik Award for the best novel of the previous year and the Delo Personality of the Year Award.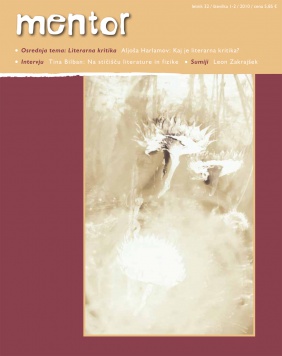 Launched in 1978, the magazine Mentor aims to develop an interest in writing, reading and understanding quality literature. It publishes literary texts, interviews, reviews, and reports on various symposia and festivals. It also incorporates literary competitions to stimulate young creative writers and is illustrated by emerging artists.
Mentor is one of the 4 publishing projects devoted to literature at the Public Fund for Cultural Activities of the Republic of Slovenia. It is published 5 times per year.
Subcategories
This category has the following 15 subcategories, out of 15 total.
Pages in category "Media"
The following 125 pages are in this category, out of 125 total.
A

B

Č

C

D

E

F

G

H

J

K

L

M

N

O

P

R

R cont.

S

Š

T

U

V

Z
Media in category "Media"
The following 2 files are in this category, out of 2 total.