Category:Media
From Culture.si
In this section you can find a list of selected media that
cover arts, culture and humanities (including scientific journals)
offer content for international readership
act also as cultural producers and bestow awards, organise events or festivals etc.
Media web resources
Latest Entries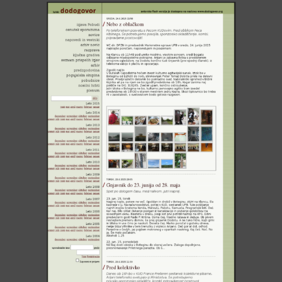 An independent portal with news (archive, documents) on negotiations, discussions, developments, agreements and disagreements in the dialogue between the NGO sector and the Slovene Government (in Slovenian dogovor means "agreement"). Dodogovor.org has been maintained by the Association of the Friends of Moderate Progress since 2004. Its main contributor Marko Brecelj writes juicy and illustrated reports that reveal the everyday of the NGO organisations in Slovenia and introduces polemic discussions in the sector.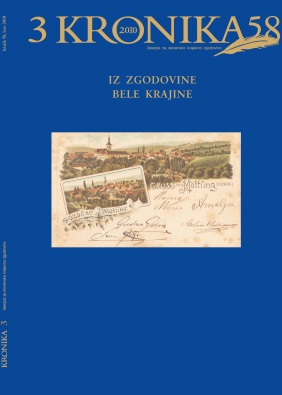 Published three times a year since 1953, the illustrated newspaper on Slovene local history Kronika [Chronicle] builds on the tradition of the Chronicle of Slovene Towns published from 1934 to 1940. Kronika accepts not only historical but also ethnological and archaeological contributions. Furthermore it presents the best student papers in the field. Other features include reports on developments regarding historical societies and museums, news on symposia, and reviews of new publications.
The articles are published in Slovenian with abstracts in English. The past editions of the publication are accessible at the Digital Library of Slovenia.
Subcategories
This category has the following 15 subcategories, out of 15 total.
Pages in category "Media"
The following 140 pages are in this category, out of 140 total.
A

B

Č

C

D

E

F

G

H

J

J cont.

K

L

M

N

O

P

R

R cont.

S

Š

T

U

V

Z
Media in category "Media"
The following 2 files are in this category, out of 2 total.